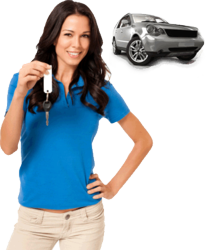 Valley Auto Loans works with hundreds of lending companies to find you the best approval for your individual needs.
Simpsonville, SC (PRWEB) November 13, 2012
Dealing with a car lot, haggling over price and spending hours of work just to find out when they run the credit check that one has not qualified for that car loan can be an extremely disappointing moment. Valley Auto Loans want to help make this process easier than ever by announcing their new guidelines for auto loan acceptance. Now offering 100% guaranteed application acceptance, Valley Auto Loans makes it easier than ever to acquire the financing a customer needs before they even set foot on a car lot.
ValleyAutoLoans.com also set a priority to help those who have been less fortunate by working with them in their current situation. Too many times car loan lenders take advantage of people who have made mistakes in the past by charging them outrageous service fees, interest rates and other "junk fees". Valley Auto Loans works with hundreds of lending companies to find the best approval for each individuals needs. With the ability to receive approval in the comfort of ones own home, from their own computer, this process is now easier than ever.
Forget about that anxious feeling one has before stepping into the loan officers office afraid that they will be turned down and their precious time wasted. Valley Auto Loans makes it easy to submit auto applications at home. Visit Valley Auto Loans today to receive acceptance even with bad credit. Submitting car financing applications has never been easier and now is the time to purchase that car today!
About Valley Auto Loans
Valley Auto Loans is the #1 provider of national and local auto loans. Our approval process is fast! We understand that it can be embarrassing and frustrating to not be able to qualify for a car loan or student auto loan that would enable you to purchase the proper vehicle for you or your family. The approval process starts with the car lender. We provide people with the best auto lender network. Get approved for an auto loan fast! Drive your dream car