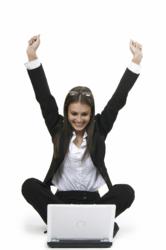 The key to social integration within your community is My Fund Partner. Connect to "all" stakeholders quickly, broaden fundraising methods, empower your supporters to manage their social network to raise more money and do all this with decreased costs.
(PRWEB) November 26, 2012
MyFundPartner.com, will be launching new online software supporting community not-for-profits and chairities January 2013. Community support groups will finally have an economical solution for fund raising, organization administration, event management plus an e-store in a one stop software solution that "lives" online.
MyFundPartner has beta tested the software with church groups, service clubs, schools and chairities fine tuning the all-in-one software to interact with all the community stakeholders and inititives.
By using a wizard, built into the software platform, the test groups have been able to upload historic data and contact information, design their websites, create administrators, populate the e-store, assign tasks plus manage sponsors, events and donations.
Anthony Pasto, one of the founders of the company, stated "When we started out to develope this online solution we had only intended to deliver a fundraising solution but quickly realized that most organizations required a total administration answer". Pasto pointed out that "the real problem for smaller organizations trying to compeat for dollars in any community is the ability to connect in a meaningful way to the stakeholders and finding a way to optimize their sphere of influence".
It seems that the team at MyFund Partner has accomplished just that and it looks like they'll be able to deliver the solution for a price that any organization can afford. When asked about the cost Pasto stated, "we realize that most community organizations struggle with raising funds so in the MyFundPartner solution we've even built personalize presentations and sponsor areas so they can find the funds in their community to acquire the software. I guess we see ourselves as their partner".
For more information on this great support solution contact http://www.MyFundPartner.com or give then a call at 1-800-790-9272.