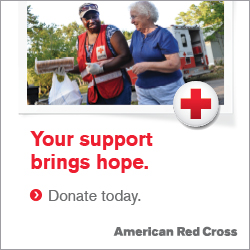 Chicago, IL (PRWEB) November 13, 2012
Superstorm Sandy smashed into the East Coast late last month, causing a significant amount of damage and leaving nearly eight million people without power across 15 states, reported CNN. The storm death toll has reached nearly 175, with over 100 of the cases occurring in the U.S. alone. The worst of the damage transpired on the coasts of New Jersey and New York, including New York City, and affected a large amount of other states. Power outages reached all the way to Ohio and Tennessee, where residents also saw large amounts of snowfall, reaching almost three feet high in some areas. The amount of damage caused by Superstorm Sandy is predicted to make Sandy the second costliest disaster in United States history, with an estimation of over $50 billion, according to an article in The Examiner. Although it has been a couple weeks since Sandy hit, East Coast residents are still in need of much assistance, with thousands remaining powerless.
Go Green LED Bulbs, an online energy efficient light bulb retailer based in Round Lake Beach, IL, is participating in an online challenge to support East Coast Red Cross efforts created by a group of e-commerce companies. Online based businesses are in an ideal position to assist those in need of disaster relief. Go Green LED Bulbs has generously agreed to donate ten percent of their accumulated online product sales revenue from the entire month of November to the American Red Cross Foundation. The donation will be transferred when the month is completed and the total monthly sales have been determined.
In addition to their donation, Go Green LED Bulbs also encourages its customers to become involved with the relief effort by donating to the Red Cross. An American Red Cross badge has been displayed across the top of the company's homepage (http://www.gogreenledbulbs.com) where customers can click to proceed to the American Red Cross Disaster Relief funding page to provide a contribution.
Go Green LED Bulbs chose to become involved in a collective donation to the American Red Cross because of the charity's outstanding reputation for disaster relief response and exertions. Not only does the American Red Cross provide disaster relief services, such as shelter, food, first aid, and counseling, but they also support military families, provide health and safety training education, collect and distribute almost half of the nation's blood supply, along with various international services. For more information about the Red Cross visit their website, http://www.redcross.org/
ABOUT GO GREEN LED BULBS
Go Green LED Bulbs is a leading distributor of energy efficient products including LED light bulbs, exit signs, LED Christmas lights, flashlights and more. Located in Round Lake Beach, IL, Go Green LED Bulbs works hard to inform the consumer so they can make the best decision on what LED lighting products are right for their residential or commercial space.