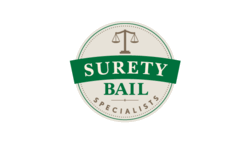 Mt. Juliet, TN (PRWEB) November 13, 2012
Surety Bail Specialists General Agency, LLC today announced that Clint Pringle has accepted the position of Agent Relations Specialist with the Company. As a former surety manager, general agency owner, and bail agent, Mr. Pringle comes to Surety Bail Specialists with over 15 years of surety bail bond experience and will help advance Surety Bail Specialist's commitment to provide excellent customer service for its bail agents.
Commenting on the addition of Mr. Pringle, Surety Bail Specialists President Andrew Renshaw notes that, "Under our company philosophy, 'Dedicated to the continuous success and integrity of the surety bail bond industry,' we aim to provide only the best products and services to our bail bond agents. I have long admired Clint's dedication and commitment to both his agents and the surety bail bond industry. With Clint's experience in all facets of the surety bail industry, we are extremely excited and confident in his ability to provide first-rate, conscientious services to our bail agents' needs.
About Surety Bail Specialists General Agency, LLC
Surety Bail Specialists General Agency, LLC is a bail bond general agency and the exclusive bail bond provider of Lexon Insurance Company, Bond Safeguard Insurance Company, and Boston Indemnity Group. Surety Bail Specialists currently offers its services in 46 states across the country and provides managing services for Peninsular Surety Company. As a full-service surety bail bond provider, Surety Bail Specialists continues to expand its already diverse national bail agency base through its high underwriting authorities, competitive rates, next day service, and already expansive transfer bond posting network.
Contact:
Peter Balistrieri, Vice President of Surety Bail Specialists General Agency
Phone: (615) 553-9680
http://www.suretybailspecialists.com