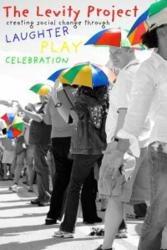 "A good, hearty, emotional laugh for 15 minutes a day is good for cardiac health."
Ventura, CA (PRWEB) November 14, 2012
Dr. Dale's 75- 25 rule for celebrating holidays year around is to focus 75 percent of one's thoughts on gratitude for the gifts of the season, health and wellness, loving relationships and the other 25 percent on food and beverages that accompany the seasonal festivities.
As the holiday season begins to get momentum, one doesn't have to gain weight while enjoying those special times with colleagues, friends and families. Here are Dr. Dale's Top 10 Tips for Happy and Healthy Holidays:
1. Go to bed earlier than usual. Really. Wake up in the morning and felt rested, alive and ready to greet the day. It's easier to stay calm under pressure when one is refreshed. Research also shows associations between chronically reduced sleep duration and increased risk of hypertension (particularly in women), diabetes, weight gain and mortality.
2.Use stress management to stay positive or neutral whenever possible. Feeling stress and becoming un-glued or frantic? Neutralize those feelings by taking some deeps breaths and try to return to a place of calmness.
3. Stay hydrated. Drink at least 64 ounces or 8 – 8 ounces glasses of pure water every day. Increase that amount if exercising vigorously, are pregnant or breast feeding or have certain illnesses or conditions that benefit from increased hydration such as bladder infections.
4. Stretch and Walk daily. Research shows that daily stretching of major muscle groups for just 30 seconds can result in an increased range of motion which gives more freedom of movement. Stretch each side for balanced flexibility. The benefits of maintaining a daily walking regimen include better heart and circulatory systems, reduced risk of hypertension, building bone mass and possibly preventing osteoporosis. Managing diabetes and keeping weight balanced is possible as well. Moderate exercise such as walking also helps in protecting against miscarriages, decreasing the risk of dementia and Alzheimer's Disease, lowering the risk of cancer or of dying from cancer, and improving overall emotional well-being. Daily exercise has been shown to add years to a person's life.
5. Join in with The Levity Project and get grooving to music at the local grocery stores. The Levity Project is a social movement creating change through public acts of play, laughter, and celebration. "The mission of The Levity Project is to help decrease the spirit of negativity, stress, and fatigue in our society by infusing public spaces with a lighter and more buoyant energy." Click here: http://www.youtube.com/embed/G7-JuhTK9pE?&feature=player_embedded
6. Go sit out outside, weather permitting, and do nothing for 10 minutes. Create a technology free zone. Don't update Facebook pages on an IPad, don't upload new pictures on Instagram, don't tweet or text with cell phones, etc. Just sit still and relax.
7. Laugh, especially out loud. A good dose of laughter is not only fun but also good for the heart. Michael Miller, M.D., Director of Preventive Cardiology at the University of Maryland Medical Center in Baltimore, revealed some of the heart-healthy benefits of daily chortles, guffaws, and giggles in his study published by Heart, a British medical journal. In the study, people who watched a comedy experienced an expansion of the endothelium – the inner lining of the blood vessels – allowing increased blood flow. Laughter also releases a chemical that protects against clot formation and buildup of cholesterol. "You can release daily stress, which is harmful to the endothelium, by laughing," Miller says. "A good, hearty, emotional laugh for 15 minutes a day is good for cardiac health."
8. While out, limit the consumption of hard alcohol and replace it with organic wine. Better yet, indulge in fruit and raw cacao smoothies or fresh green drinks.
9. Minimize eating starchy vegetables and grains. If one of the choices is a big heaping dollop of mashed potatoes, don't pair it with bread and pasta or vice versa. Create a nourishing rainbow on a plate instead with healthy carbohydrates from vegetables such as broccoli, cauliflower, artichokes, beets, carrots, and other colorful vegetables.
10. Dessert anyone? Have a sliver or small piece of dessert and slowly savor each and every bite instead of having one or more huge piece. Choose dark chocolate over milk chocolate. Dark chocolate contains less sugar, fewer carbohydrates and more antioxidants and cholesterol-neutral fat than milk chocolate.
After the holidays are over, Dr. Dale recommends the Wellness Center's Whole Body Deep Cleanse or the Slow Cleanse for one month. These products are gentle and natural without having severe side effects. For more information on these products, click here: http://www.naturalhealingpro.com/deep-cleanse-kit-products.html
"My staff and I hope that during this holiday season and the months ahead, that you may spend time with those people you hold dear, see the sweetness and joyfulness of the holidays through the innocent eyes of a child and have overflowing abundance in many areas of your life," wishes Dr. Theresa Dale of the Wellness Center.
For more information about Dr. Dale and The Wellness Center, visit http://www.wellnesscenter.net/