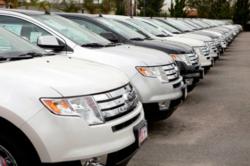 Dallas, TX (PRWEB) November 13, 2012
Corporate Relocation is the most convenient source of getting company vehicles to point B in no time. Having to move a vehicle at the same time of moving all other possessions can be very stressful, especially when moving long-distance. Shipping a vehicle can make sense and hiring a good auto transport company to do it can make the process easy. N-Motion Auto Transport is superior to most other moving companies. The car will be picked up promptly onto a specialized truck and delivered by an experienced driver with years of car hauling experience.
N-Motion Auto Transport now specializes in Corporate Relocation. Doing away with the stress during the move is one reason to call N-Motion Auto Transport. They know what customer's are going through and will try to make the Corporate Relocation transition easy. N-Motion Auto Transport's fleet of transport trucks are equipped to transport any type of vehicles, classics, high end and even SUV's and trucks.
Anyone, anything, anywhere, anytime, no move is too big or too small. N-Motion Auto Transport now offers a complete line of Corporate Relocation services for corporate, government and residential moves.
Using N-Motion Auto Transport, they will service all Corporate Relocation needs using their expert staff. Whether it's an office move, moving overseas, or moving across the country, N-Motion Auto Transport can help!
http://www.NMotionAutoTransport.com
1-855-407-4160