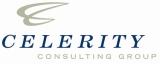 Dr. Hartley has the right blend of experience to get companies on track with their ECM or litigation technology integrations.
San Francisco, CA (PRWEB) November 13, 2012
Celerity Consulting Group ("Celerity"), an information management firm specializing in risk and compliance, restructuring, and litigation services and solutions, is pleased to announce that Dr. Bruce Hartley has joined the firm as Vice-President.
Dr. Bruce Hartley has over 25 years of technical and managerial experience in electronic discovery, forensics and technology. Recognized as an industry expert, he has served as a presenter, panel speaker, instructor, and round table representative at numerous conferences and seminars. He has authored several publications and has frequently served as a forensics and software engineering expert on intellectual property disputes and other matters.
Prior to joining Celerity Consulting, Bruce was with the Deloitte Financial Advisory Services group as the National Director of eDiscovery.
Bruce will be based out of Celerity's San Francisco office. He will continue to advise on computer forensics and electronic discovery projects and will expand Celerity's capabilities in helping corporations choose and integrate litigation and ECM technology.
"Many companies know they need to address litigation readiness and records management, but often get stuck trying to figure out the right solution or implementing a technology they already acquired," said Chris Yowell, President of Celerity. "Dr. Hartley has the right blend of experience to get these companies on track with their ECM or litigation technology integrations."
"I'm very pleased to have joined Celerity. It's a great fit for my expertise, and I'm very much looking forward to helping clients improve the ROI of their technology investments." said Bruce.
Dr. Hartley has various degrees in the business and technical arena and received his Doctorate in Computer Science from Colorado Technical University in 1996. He is recognized by the National Computer Security Center as a Vendor Security Analyst and has been certified by the ISC2 as a Certified Information System Security Professional (CISSP).
About Celerity Consulting Group
Celerity Consulting Group is an information management consulting firm that helps companies, law firms, regulated entities, and agencies resolve their risk and compliance, litigation, or restructuring challenges. Our specific services include records management, records gathering and review, records validation, litigation readiness, litigation technology integration, ediscovery and litigation support, document hosting, and business and engineering analysis.