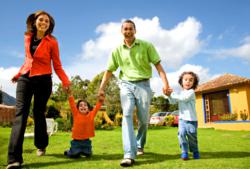 This is an epidemic seen all over the country and one that the Affordable Care Act, many hope, will rectify.
Orange, California (PRWEB) November 13, 2012
The health care situation in the US has been a long time sticking point in the government workings, but new numbers show just how bad things could be for many states like Pennsylvania and Texas.
In Pennsylvania, 150,000 children are without health insurance altogether. And of those that have medicaid, only 1 in 4 are up to date on their immunizations.
And more than 40% of children do not see a doctor between 0-15 months.
Dr.Janco, with St. Luke's University Health Network says, "They're at a critical age where brain development is going on, nutrition is very important and their bodies are still growing and so we want to make sure that that growth is a healthy process for them throughout childhood."
Her group is working on making things better for Pennsylvania children with projects like dental vans that visit homes to accomodate dental visits for children who don't see a dentist regularly.
And in Texas, things are just as bad where some counties have as much as double the national average for uninsured children.
This is an epidemic seen all over the country and one that the Affordable Care Act, many hope, will rectify.
However, if children have access to the coverage, it's up to the parents to maintain their care.
But, if they don't have it because they don't qualify for medicaid and they can't afford private coverage, then parents must consider comparison shopping for plans that could suit their budget, as well as the child's needs.
HealthCompare, a nationally recognized health comparison site, urges parents of small children and grown children alike to visit their site and do a quick comparison to find the children's health insurance coverage they deserve.
By shopping around, parents may well be able to cover their children more affordably than expected.
About
About Health Compare: HealthCompare was launched in 2009 to work with brokers and carriers to help individuals and families easily research, compare, buy, and enroll in the right health insurance plan at the right price. Based in Orange, Calif., it delivers accurate, customized, health insurance quotes for the country's diverse population.
Through a unique partnership with its sister company, CONEXIS, HealthCompare has the ability to quickly reach thousands of COBRA-qualifying consumers and provide them with COBRA alternatives at the moment they become eligible for COBRA benefits. This provides these consumers with an opportunity to enroll in individual or family plans and potentially save hundreds to thousands of dollars on COBRA premiums and, at the same time, rewards referring brokers with referral fee income for the life of each policy.
For more information, visit http://healthcompare.com/ or call 888.748.5152.