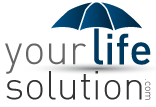 This is not a Coke versus Pepsi argument. Services like mine are superior and this can and has been objectively and verifiably proven
Chicago, IL (PRWEB) November 13, 2012
YourLifeSolution.com, a provider of instant online life insurance quotes, has just developed and released a video which negatively portrays websites that match consumers to several life insurance agents. Eric Smith, the founder of YourLifeSolution.com and the narrator of the video, claims that these services are nothing more than a conduit for selling a consumer's personal information to bidders with no regard to the value of information provided, and with no accountability with whom the information is being sold to.
"I've railed against these services 100 times and I'll continue to do so as they provide zero value to the consumer. How is it beneficial to have five random people purchase your personal information based on the fact that you are interested in life insurance? If they were providing online life insurance quotes or at least estimates, then I could see the value, but outside of this, they are really just data farms for email addresses and phone numbers. If you think putting your information into these forms is conducive to maintaining you privacy, think about this, I have been offered by a well known life insurance lead vendor the ability to purchase life insurance leads that are four months old for only seven cents each! Clearly, at that price I would not be the only service they are selling the information to, and obviously the information has already been sold to numerous others when it was newer. You can plan on receiving constant emails and weekly phone calls about your life insurance request for years to come if you fill out one of these request forms. With my service I can say with certainty that your information will never be resold, traded or abused", said Eric Smith.
The video is simply a screen capture where Eric Smith guides the viewer through two types of life insurance websites. In the first example, he demonstrates how YourLifeSolution.com provides life insurance quotes, and in the second example, how a well known life insurance website merely displays a message saying that numerous agents would contact the user. "This is not a Coke versus Pepsi argument. Services like mine are superior and this can and has been objectively and verifiably proven", said Eric Smith. The video has been posted to YourLifeSolution.com's YouTube account and has been attached to the original version of this press release.
For more information about life insurance or to see the said video, visit YourLifeSolution.com.