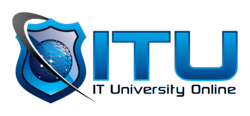 New York, NY (PRWEB) November 13, 2012
IT University Online, a leader in the online certification training field, is again offering their extensive Cisco Certification Training Bundle through Groupon. Capitalizing on their success on their previous Groupon campaign, ITU has released this Groupon in several new markets to bring their courses to new prospective students. The concept behind offering their courses through Groupon is to further bring ITU's courses to the masses and with the buying power of Groupon, have the ability to offer a price point that is affordable for any IT professional or aspiring IT pro. With Cisco jobs being some of the most in demand in the industry, ITU has consistently delivered their students a high quality training solution to achieve their career goals. The difference in this offering is the price point they are able to offer it at. At only $99, students have flocked to IT University in order to gain their much needed training, at a price point that won't break the bank. As one of the premier developers of IT training in the U.S., IT University uses sound curriculum design principles in the strategic development of their courses and builds curriculums specifically geared towards achieving certification but also to develop a strong aptitude and skill-set for the real IT world. In just one short day, ITU has enrolled over 1500 students under this Groupon, with the rest of the campaign still left for more students to enroll. One of the key factors attributed to IT University's success is their instructors. ITU hand picks all their instructors using only the most stringent criteria in efforts to bring in only the top subject matter experts the IT industry has to offer. This gives a student the ability to attain a class with a level of instructions that is usually unattainable. The combination of their instructor led lectures, multimedia presentations, practice quizzes/exams & one on one support, leads to a pass rate well over 90%.
In today's IT industry, the demand for certifications has never been higher. On the Cisco front, companies have an increasing demand daily for those that possess the CCNA or CCNP Suite of certifications. Recognizing the clear demand, ITU is offering their Groupon at an extremely low rate of $99 in efforts to make sure the courses can reach anyone that needs them. The effect of the Groupon has been resounding and it is clear that IT pro's needed to have a great training solution at a price point that won't break the bank. In cities like NY, Dallas & Los Angeles there are 1000's of available jobs waiting to be filled by the likes of those that have these certifications.
IT University's Groupon offers are located in cities such Boston - http://www.groupon.com/deals/g1mm-it-university-online-boston-ma , New York City - http://www.groupon.com/deals/g1mm-it-university-online-new-york-ny San Jose http://www.groupon.com/deals/g1mm-it-university-online-san-jose-ca and many others. These Groupons are available for anyone to purchase worldwide since it is offered as an online deal through Groupon. In the next few days, IT professionals will continue to enroll through this offer and take advantage of the necessary training to take their career to the next level.
About IT University Online
IT University Online is the leader in providing online IT training courses. Course curriculums are built using proven educational concepts and sound instructional design principles to create the highest quality courses in the IT training field. ITU employs only the industry's finest instructors and course developers to create courses and certification preparation materials unrivaled in the marketplace. With a passion for technology and a cut focus to be the first company to bring new technology courses to market, IT University strives and succeeds to ALWAYS provide their student with the tools needed to succeed at the highest possible level and raise the benchmark in today's IT industry.