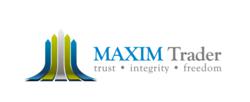 Financial Freedom and Integrity are possible, only with Maxim Trader!
(PRWEB) November 14, 2012
Maxim Capital Limited, http://www.maximtrader.com, has today announced the launch of a new securities management service, Maxim Trader and their bullish expansion into Asia. The new Maxim Trader service is designed to help investors maintain a luxury lifestyle that enables them to travel the world over, do whatever they want, at any time you want, because access to lush money would no longer be a problem.
This new product, according to the company's representative, will be added firepower as they continue their relentless march through Europe, and more recently, into the emerging financial powerhouses of Asia, namely China, Hong Kong, South Korea and South East Asia.
With its being to be the top and best trading solutions for the trading industry worldwide, Maxim Capital Limited, founded by a group of experienced and enthusiastic traders, financial analysts and actuaries whose, is today claiming to have so far helped over 2,6000 customers from over 15 countries to Become Millionaires.
Managed by Maxim Capital Limited, subsidiary of Royale Group Holding Inc. which is a public listed Financial and Investment Trusts Company that is listed in USA, Maxim Trader is reportedly consist of top investment professionals with outstanding academic backgrounds combined with years of vast trading experiences.
"Each of our partners has extensive experience at leading banking and financial institutions and maintains a specific expertise in trading, portfolio management, and risk analysis," assures the Maxim Capital Limited's spokesperson.
Also regulated under New Zealand Financial Service Provider (FSP), Maxim Capital says, as it continue to maintain its top financial trading facilitation and market research house status as it continues to wade its way through throughout Europe and Asia, has also established a trustee agreement with Premium Insured Limited, one of the leading third party trust management company dedicated in providing trustee service to the global market.
"In an effort to ensure that the client's guaranteed capital is in safe hands, together, Premium Insured and ourselves, have devised a trading insurance rebate program for all our clients," ways the company's spokesperson.
Having experiencing exponential growth, Maxim is now seeking to expand even further as it now looking for dynamic and team-spirited entrepreneurs to join their team as Introducer Brokers (IB) and Master Introducer Brokers (MIB).
"If such persons are really serious about changing their lives and becoming a millionaire, like the 26,000 clients that are currently on our books, then we'll be welcoming them with open arms and a pocket full of money," says the Maxim Trader representative.
For further information, please visit the following website:
http://www.maximtrader.com