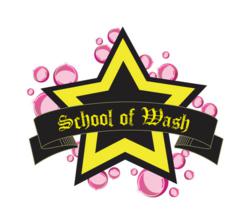 Each product is custom-designed for kids, free of chemicals and preservatives and safe for use on children
ALBANY, Georgia (PRWEB) November 19, 2012
Schoolofwash.com, a Georgia company that specializes in handmade bath items, announces the upcoming release of its latest product, animal-shaped loofahs. Initially, customers will be able to choose between a loofah shaped like a butterfly or one shaped like a turtle, with more shapes to come.
To promote rainforest sustainability, Schoolofwash.com will have a tree planted for each loofah sold. At one time, rainforests covered 14% of the earth's surface—today, rainforests account for only six percent, with experts fearing that 40 years from now, they will be completely depleted.
By supporting efforts to protect the earth's rainforests, Schoolofwash makes a difference while offering unique products to consumers. The site's founder was inspired by her young daughter, who asked one night why she had to use shampoo with the image of a baby on it. Combining her daughter's ideas with her own creativity, she came up with a business that specializes in making bath time "cool."
In addition to animal-shaped loofahs, Schoolofwash offers body wash, shampoo and conditioner, bubble bath, lip gloss, perfume, and more. Each product is custom-designed for kids, free of chemicals and preservatives and safe for use on children. Plus they offer fun scents like gummy bears, chocolate chip cookies, marshmallow fluff, angel food cake, and smores. The site has more than 175 different flavors to choose from for its various products, along with scent-free products for children who are sensitive.
These new animal-shaped loofahs promise to make bath time even more pleasant. Similar to sponge in theory, a loofah is perfect for soaking up large amounts of liquid and delivering it to the body without absorbing it.
Upcoming pet toy loofahs, a complement to School of Wash's new pet product line, "Lulu's Pet Wash," will give pet owners a fun product to give their pets.
Schoolofwash loofahs are homemade and hand-crafted. For more information on Schoolofwash's products, visit its website at http://schoolofwash.com/.