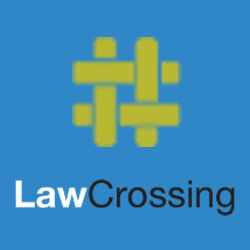 The BLS reports a 0.3-percent increase in business service job openings, a number backed by listings at LawCrossing.com.
Pasadena, CA (PRWEB) November 14, 2012
According to the Bureau of Labor Statistics (http://www.bls.gov/news.release/jolts.nr0.htm), job openings for professional and business services have increased between September 2011 and August 2012 by 0.3-percent. Though slight, this increase is further backed by data from LawCrossing.com. This site for legal jobs indicates job openings have increased steadily over the past several months, acting as corroboration for the BLS numbers.
To be more specific, in September 2011, there were 3.8-percent new job openings as compared to the 4.1-percent reported for August 2012 in the professional and business services sector. While slight, this increase bodes well for the economy as a whole. LawCrossing.com consistently showcases positive job numbers just through the amount of law positions it lists on the site. The site only represents one aspect of professional and business services, but it generally trends positively for the sector as a whole.
Currently on the site, there are 104,287 open positions listed and 13,376 of those were listed in the past week. Again, this represents only one small portion of all the business services reflected in the BLS report, but it still indicates an upward trend of growth that can act as motivation for those currently out of work.
"It's hard out there but some people make the job search harder than it needs to be," says LawCrossing.com CEO, A. Harrison Barnes. "It's important to utilize every tool available and our site makes it easy for people to find legal job postings to apply for by putting everything in one place," he says, adding, "There's no need to hunt through a ton of websites or call a list of contacts anymore."
The site is updated daily, so the job counts actually represent a more up-to-date look at the current job market than surveys and reports.
About LawCrossing.com
LawCrossing.com is a part of a network of employment sites dedicated to posting jobs for legal careers in locations all across the country. It was founded in 2003 by A. Harrison Barnes and is based in Pasadena, CA.