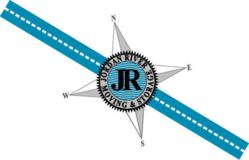 No company grows in this economy
unless the service is good
and the customers come back for more!
Cincinnati, OH (PRWEB) November 13, 2012
Jordan River Moving and Storage company, http://www.JordanRiverMoving.com, perhaps the most trusted Seattle moving company and Portland moving company has recently made it easier for customers to prepare for their move. They have done this by launching a Moving Tips guide on how to package and prepare your belonging in order to make your moving experience seem effortless. With this guide, Jordan River Moving and Storage company has made what can often feel like an ordeal so much easier. The Jordan River team admit that moving can be difficult, yet there are a lot of ways to make it a whole lot easier.
"There are many tasks that you can do before your movers arrive to make your move go more smoothly. We have found that this Moving tips guide has helped our customers get through their move in an efficient timely manner. Why put off until tomorrow, what you could do today?", said owner Sharon Joseph.
Seattle moving company, Jordan River Moving and Storage suggest that about 4 weeks before the move is the time to begin preparation. Take inventory and decide what to move, what not to move. Schedule a moving sale or garage sale for items you don't want to take. Donate what does not sell to charitable organizations.
The Jordan River team says,'You should make arrangements for packing. If packing yourself, all of the necessary packing materials are available through Jordan River Moving and Storage company. We recommend that you let professional packers do it, then you know that your breakables are properly packed."
Always remember to gather your personal records, including medical, dental, school, birth, marriage and any other essential paperwork. Making sure to have these documents will make it easy for the family to hit the ground running once the move is complete.
"So for all those looking to enjoy the best moving experience possible, it's hard find a moving company as good as the team here at Jordan River Moving and Storage, we are the most experienced moving company in Seattle and Portland. We are greatly trusted in the community and our employees are a well-trained moving team," said Mr. Joseph.
About the Seattle moving company
Jordan River Moving & Storage Company has been a Seattle moving company for almost 13 years. Established in 2000, Jordan River Moving & Storage company is a fully licensed and insured Seattle moving company, located in Kirkland, Washington. To help make your move as convenient as possible, the Seattle moving company offers 24-hour service, 7 days a week. Even though we are located in Kirkland we can relocate you anywhere. Locally we service Bellevue, Issaquah, Redmond, Woodinville, Seattle, Renton, Kent, Everett, Marysville and the entire greater Puget Sound Area. We provide long distance pick ups from any city in Washington and Oregon. We also provide free in-home estimates in Vancouver, WA and Portland, OR.
For more information about, Jordan River Moving and Storage or their Moving Tips, please visit http://www.JordanRiver.com.