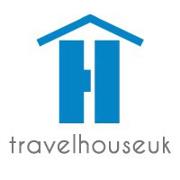 Kenya Airways has settled in one of its new Embraer E190 jets for four additional flights to Johannesburg per week.
(PRWEB UK) 13 November 2012
Kenya's flag carrier prepares to bank upon one its most profitable air routes by increasing the number of flights to Johannesburg from Nairobi from 21 to 25 flights per week.
The airline will settle for one of its newly inducted Embraer E-190 airplanes to operate the flights, which are scheduled for the days of Tuesday, Thursday, Saturday and Sunday every week. Seating capacities number to 84 seats in the economy class, and 12 seats left for the business class.
The timings for the new set of flights have been determined. At 12:15 hours the flights to Johannesburg would take off from Nairobi's Jomo Kenyatta International Airport to arrive at Johannesburg by 15:15 hours. Return flights from Johannesburg's OR Tambo International Airport would depart by 16:10 hours to reach Nairobi by 21:15 hours.
Kenya Airways intends to launch the additional flight by December of this year. The increasing amounts of passenger traffic, combined with the load on the rest of the flights between the two destinations do require attention for action on a quick basis.
Victor Hunt, operations Manager for TravelhouseUK, laid an emphasis upon the role of international airports in South Africa serving for global outreach from the entire continent. "South Africa has two destinations which have reached this status of hosting intercontinental flights from Africa, Johannesburg, and Cape Town" he said. "Both are significantly important for tourism in the country as well."
"The majority of passengers who would avail advantage from this venture of Kenya Airways are counting upon the ease of access to multiple interconnecting flights which depart from Johannesburg, reaching out to Europe, Middle East and the Far East" he added.
As for Nairobi, it is the capital of the country and the base of operations for Kenya Airways. Nairobi is the commercial hub with influence of its development upon its surrounding areas, leading to greater reliance shouldered upon it as a city. Kenya is located towards the eastern coasts of the continent, and additional cheap flights to South Africa would also garner higher regional connectivity.
Kenya Airways seems to expand its fleet for greater number of flight operations on its established as well as new air routes. Apart from inducting new Embraer airplanes, a separate order for the state-of-the-art 787 Dreamliner airplanes await with the American manufacturing giant, Boeing.
TravelhouseUK has a major share of its customers travelling to Africa from the United Kingdom. Agents at the company specialize for flights to entire continent, bringing forward the cheapest options available by comparison among all international air carriers. Apart from economy class packages, business class bookings can also be made by the same agents.