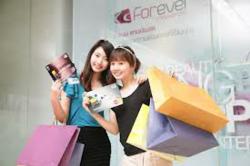 (PRWEB) November 13, 2012
The survey ranked 25 cities in the Asia-Pacific region for their overall shopping experience, based on categories like Shops, Affordability, Convenience, Hotels & Transport, and Culture & Climate. Bangkok's impressive showing was due to its consistently high scoring across all categories, particularly in Affordability with a near-perfect 99-out-of-100 score in the two- and four-star hotel average-cost subcategory, and an 87/100 in city transport, which rated the average cost of bus and taxi fares in the city center.
Bangkok also garnered high marks in Hotels & Transport (bolstered by a score of 81/100 in a qualitative assessment of high-end hotels), Convenience (ringing in with a 93 for its accommodating shopping hours), and Culture & Climate (where it scored a perfect 100 for international cuisine).
The report notes that, "the number and variety of shops and brands found at any destination are essential criteria for the serious shopper," and in fact international brands was a subcategory in the Shops portion of the survey. When measuring the number and variety of leading international brands available at a shopping destination, Bangkok fared well again, largely due to its preponderance of upscale shopping malls.
The ranking in the Top Ten of the Global Blue listing will give a further boost to Thailand's image as a shopper's paradise and one of the world's best value for money destinations. According to Ministry of Sports and Tourism figures, visitor spending per capita per day in 2011 totalled 4,187 baht, of which 24% (1,001 baht) was spent on shopping, the second highest expenditure item after accommodation.
A generally favorable exchange rate has made the country's tourism product and shopping attractions very good value for money for the entire range of products from the latest designer goods to traditional Thai arts and crafts. This is further enhanced by the VAT refund scheme and the extensive discounts available for tourists through shopping cards.
At dozens of department stores, shopping complexes and retailers in Bangkok and all the popular tourist cities, visitors will find an amazing range of high quality goods, e.g. clothing, jewellery, leatherwear, bags, shoes, etc.
As the Christmas/New Year holiday season nears, some of the best gift items are the unique locally-made products, including those from the Royal Projects, OTOP rural-made handicrafts, Thai silk products, decorative and designer items and household products.
At the same time, a number of amazing new retail centers, shopping and entertainment complexes have further enhanced the shopping experience in Bangkok, such as the Asiatique The Riverfront, Terminal 21, CentralPlaza Grand Rama 9 and IKEA Thailand.
-------------
Contact information:
International Public Relations Division
Tourism Authority of Thailand
Tel: +66 (0) 2250 5500 ext. 4544-48
Fax: +66 (0) 2253 7419
E-mail: prdiv3(at)tat(dot)or.th
Web site: http://www.tatnews.org