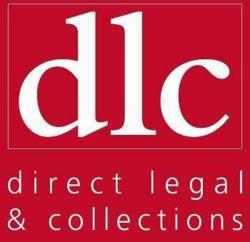 Cyber-Duck have continued to impress us with the high quality of their work and in-depth expertise, so it was an obvious choice to work with them on a project that is so critical to our business.
London (PRWEB UK) 14 November 2012
Award winning digital agency Cyber-Duck, today announced that they have won a contract to build an online customer payment portal for dlc, one of the UK's largest independently owned debt collection agencies, serving blue chip customers across a range of verticals from healthcare to banking, insurance and telecoms. The portal, aimed at making debt collection more user friendly, will allow customers to access their account information, manage their debts and easily pay their outstanding debts online. The new website will be optimised for PCs, laptops, iPhones, iPads and Android devices using responsive web design.
The new portal is part of a drive by dlc to become extremely customer-centric. As most of dlc's customers will have been passed onto them by their clients who have failed to collect payment (despite placing multiple calls), dlc wants to ensure the customer is empowered to manage their own debts without feeling embarrassed. By offering a 'faceless' approach to debt collection, dlc hopes to improve conversions – making debt collection quicker and easier for the customer while also improving efficiencies for dlc and reducing pressure on their call centre.
The portal will also be central to dlc's communications strategy, as all customer communications (e.g. emails, phone calls, text messages and letters) will drive customers to the portal, where the customer can manage their own account.
The debt collection portal is one of the first of its kind to include its own negotiation function that can be used to provide customers with a variety of payment plans to settle their debts. The portal does this by communicating with dlc's database and making a 'judgement' based on the risk-rating of the customer and other aspects of the customer's profile. The result is that the customer can come to an arrangement that suits them without the need for a phone call or paper work.
By using their own bespoke online negotiation capabilities, rather than a 3rd party which most of the industry use, dlc can fully integrate the functionality into their website. This means the negotiation tool remains on the same domain with a single branded experience, enhancing trust, reducing confusion and leading to higher conversions. It also enables dlc to effectively measure their campaigns, with just one analytics package used to understand customer engagement and conversions across all channels.
dlc chose to work with Cyber-Duck following the success of the lasting partnership between the two companies. Cyber-Duck have already built dlc's trade website, and have since provided a retainer to service areas like website maintenance and digital marketing.
dlc's New Business Manager, Mark Whale, said "It is really important to us that our customers are encouraged to manage their own financial situations in the easiest, most convenient way possible, without the need to discuss their issues over the telephone with our collections teams. Cyber-Duck have continued to impress us with the high quality of their work and in-depth expertise, so it was an obvious choice to work with them on a project that is so critical to our business."
The fully responsive website, set to be launched in early 2013, will be designed and built using Cyber-Duck's ISO accredited User-Centred Design Methodology, ensuring that the customer benefits from receiving the best possible experience when visiting the portal to view their balance or pay their debts from desktops, tablets or mobile smartphones.

About dlc
Now the UK's largest single site DCA, dlc employs over 400 staff from its Northamptonshire HQ. dlc provides a range of target driven solutions, including contingency collections, early arrears outsourcing, trace, litigation and debt purchase. Intelligently investing in training and technology empowers dlc to deliver collections results, levels of compliance and customer satisfaction which are the envy of our competitors.
http://www.dlcuk.com
About Cyber-Duck
Established in 2005, Cyber-Duck is a leading independent digital agency with a world-class reputation, working with global brands including The European Union, Aston Martin, Imperial Tobacco Plc, Arsenal FC and Maxinutrition (GSK). Cyber-Duck is ISO accredited with its core services being Web & Mobile Production, SaaS Technology, User Experience, Consultancy, Marketing Branding and Hosting & Support. Cyber-Duck has won some of the most sought after industry awards including Webby Awards, the Construction Marketing Awards, the Davey Awards, the Communicator Awards, the Interactive Media Awards, and the W3 Awards.