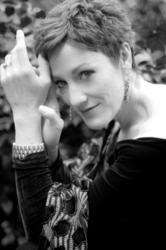 "It's such a joy to be singing with the exceptional vocal quality of the National Children's Chorus. I love working with an organization so dedicated to music education." World renowned opera star Lisa Vroman
Los Angeles/New York (PRWEB) November 14, 2012
In a bi-coastal celebration of the season, Internationally acclaimed soprano Lisa Vroman is performing with 150 members of the [National Children's Chorus (NCC) and a chamber orchestra in two evening concerts themed "Candlelight" – Thursday, November 29 in Los Angeles and Saturday, December 8 in New York.
The Los Angeles concert is at 7 p.m. at the Broad Theater in Santa Monica and the New York concert is at The Church of St. Paul the Apostle. Tickets are $125 for VIP reserved seating, $65 for premier, $45 for section A, $35 for section B.
NCC's artistic director Luke McEndarfer, along with associate artistic director Dr. Pamela Blackstone, leads the concerts featuring Antonio Vivaldi's Gloria followed by a combination of holiday music performed like no other this season – by a world-renowned opera singer with 150 children singing in harmony with her, accompanied by a chamber orchestra.
Selections include Carol of the Bells, Dodi Li and a Nigerian piece entitled Betelehemu. Additionally, Vroman will solo on jazzy arrangements of Silent Night and Have Yourself a Merry Little Christmas, ending with a surprise encore announced from the stage.
The NCC is America's leading treble chorus, with a set of ensembles in Los Angeles and New York. In residence at The Broad Stage in Santa Monica, the NCC is one of a few youth arts organizations in the world to have its entire concert season presented by a professional concert hall. This is the fourth season at the Broad Stage and the second in New York. The 2012/2013 season is entitled "Traditions," presenting an eclectic array of musical styles, drawing on American cultural roots.
Students of the NCC in Los Angeles and New York are represented by more than 60 schools throughout both cities and meet weekly for rehearsal and musicianship study.
Both chorus groups will travel to participate in each other's hometown concerts.
McEndarfer, who is credited with taking the group bi-coastal in 2010 said, "This project provides an unprecedented opportunity for the NCC's mission to be realized, through the collaborative artistry of our students in both Los Angeles and New York. We're truly ecstatic with the educational experience it will bring our talented young vocalists."
Vroman starred for several years on Broadway as Christine Daae in The Phantom of the Opera. As Christine, she garnered Theatre Critic's awards for the role in a record- breaking run in San Francisco, and did a return engagement at the Ahmanson Theatre in Los Angeles. Vroman starred as Rosabella in The Most Happy Fella, making her New York City Opera debut with Paul Sorvino in the title role. She played Charlotte in A Little Night Music with Michigan Opera Theatre, starring Leslie Uggams and Ron Raines and when she made her Carnegie Hall debut with the New York Pops, she starred as Lili Vanessi in Kiss Me Kate with Glimmerglass Opera.
Looking forward to her first concert with a children's choir, Vroman said, "It's such a joy to be singing with the exceptional vocal quality of the National Children's Chorus. I love working with an organization so dedicated to music education. The program for the concert is fantastic, and our audiences in Los Angeles and New York are going to love it!"
A pianist, conductor and voice coach, McEndarfer has been artistic director since 2004 and is integral to all facets of the chorus' development from spearheading auditions and vocal training, to choosing material, to fostering relationships and securing collaborations with artists and organizations. McEndarfer will oversee the organization's upcoming auditions Saturday, January 5 in Los Angeles and Tuesday, January 8 in New York. For audition information please visit: http://www.nationalchildrenschorus.com/.
McEndarfer oversees NCC's extensive curriculum which includes college-level conducting, composition, music theory, sight-singing in the Kodály Method, and individual voice training in the bel canto style under the guidance of Michael Dean, department chair at the UCLA School of Music. Through a holistic approach to educating the total musician within each child, recent graduates from the program have gone on to be accepted at top schools around the country, such as USC's Thornton School of Music, UCLA's Herb Alpert School of Music, UC Berkeley, the Curtis Institute of Music, Manhattan School of Music and The Juilliard School.
McEndarfer is recognized for establishing the organization's reputation for excellence and adventurous programming including numerous critically acclaimed interpretations of Poulenc's Gloria, Mozart's Requiem, and Lauridsen's Lux Aeterna. Forging unique performance relationships, he has also orchestrated concert appearances with a long list of artists and performing arts organizations that include the Los Angeles Philharmonic, the Los Angeles Opera Company, the Los Angeles Master Chorale, the Joffrey Ballet, Josh Groban, James Smith, Lucinda Carver, and soon, Grammy-winning soprano Jessica Rivera.
His work includes several motion picture soundtracks; most recently on Paramount Pictures' 2009 feature film Imagine That, starring Eddie Murphy. For the film, McEndarfer selected, arranged and conducted sections of the score and also appeared as the Music Teacher on screen. Television and radio credits include conducting performances in the musical act on Jay Leno's former Tonight Show, and a live performance on KLSX as part of a 2005 Christmas special.
# # #
Contact: Karin Olsen / karin(at)amazonmarketingpartners(dot)com / 310-497-0052