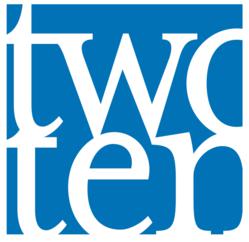 We let those in need know that they are not alone. We let them know that times will not always be difficult, that storms will pass and that life holds endless promise.
- Martin Berman, Managing Director, Micro-Pak Ltd.
Waltham, MA (PRWEB) November 13, 2012
The footwear industry's charitable foundation, Two Ten Footwear Foundation, has been working overtime to meet the emergency relief needs of footwear families in the NYC and New Jersey area due to Hurricane Sandy.
To date, Two Ten has delivered nearly $70,000 in emergency relief aid to footwear families in the NYC and New Jersey areas.
"That represents only 30% of the total calls we've received so far, and every day, more footwear families are contacting us. This is going to be on the scale of Hurricane Katrina – and we're ready to do whatever we can," says Kate Alley, director of social services.
"From 1 to 10, Sandy is an 11. Even with FEMA and the Red Cross and the other agencies that have been on the ground, we've had 300 footwear families contact us so far. We've brought on additional help and expanded hours so we can be available to our footwear colleagues who are living without heat or power, in temporary accommodation or with family members. The horror stories we've heard, and continue to hear every day, are devastating. People without insurance. Their homes in complete ruin," says Neal Newman, President.
"People are in dire need of assistance. Everyone should do what they can to help our own. I'm delighted to support Two Ten and help as many footwear families get back on their feet," says Martin Berman, Two Ten Board member and Managing Director, Micro-Pak Ltd. who provided a $25,000 donation to the Two Ten Foundation Hurricane Sandy Appeal.
"This is what we do at Two Ten Footwear Foundation. It's what makes the footwear industry so special and I'm proud to be apart of Two Ten's efforts, says Board member and Hurricane Sandy Appeal donor Danny Schwartz, CEO, Schwartz and Benjamin, Inc.
To date, Two Ten Footwear Foundation has raised $62,000. Our goal is $125,000.
About Two Ten Footwear Foundation
Two Ten Footwear Foundation is the charitable foundation for the U.S. footwear industry. Two Ten Foundation is America's only industry foundation; 100% funded by the footwear industry for footwear workers. Every dollar raised from the footwear industry goes right back to shoepeople and their families who need help. Founded in 1939, Two Ten has served hundreds of thousands of footwear workers with emergency financial assistance, confidential counseling, referrals to community-based social services, information about rights and benefits, higher education scholarships and sensational networking opportunities and programs that's strengthen footwear unity. Over the last twelve months, Two Ten received over 2,000 calls for help and distributed over $1.34 million in financial assistance and $700,000 in college scholarships.