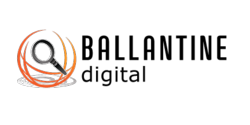 In today's world, a strong web presence can translate into increased brand recognition and sales.
Wayne, NJ (PRWEB) November 13, 2012
Hudson Robotics, a leader in laboratory robotics instrumentation, has chosen Ballantine Digital, a New Jersey-based provider of search engine optimization (SEO) and social media solutions, to provide digital marketing services for their business. Under this agreement, Ballantine Digital will be providing a variety of SEO services to Hudson Robotics, including on-page optimization, link building, press releases, content marketing and analytics.
Hudson Robotics has a long-standing history with robotic automation products. Located in Springfield, New Jersey, Hudson Robotics is a leader in microplate automation, laboratory robotics, liquid handling and customized software-driven solutions for life-science research. The company provides tools that can be used in areas such as drug discovery, clinical research and pharmaceutical development, including high throughput screening, proteomics and genomics.
Potential customers sourcing laboratory equipment like the systems produced by Hudson Robotics rely on search engine queries to provide information to guide their purchasing decisions. Ballantine Digital's goal is to increase the search engine visibility of Hudson Robotics through optimization activities including monthly link building, on-page optimization, development of on-page content such as blog posts and development of off-page content such as press releases.
Ballantine Digital will also be providing website analytics to Hudson Robotics to monitor the effectiveness of their SEO campaign. Over time, these efforts will help to make Hudson Robotics appear more often and more highly ranked for searches on relevant keyword phrases. By guiding customers to the Hudson robotics website, potential customers can then be captured into the sales funnel.
Ryan Cote, Project Manager for Ballantine Digital, agrees that the partnership is a great match for both Ballantine and Hudson Robotics. "We are excited to be working with Hudson Robotics to boost their web presence. In today's world, online creative is just as important as offline creative, and a strong web presence can translate into increased brand recognition and sales."
About Ballantine Digital:
Ballantine Digital is the search engine optimization and social media department at The Ballantine Corporation, a turnkey direct mail solution provider since 1966. Ballantine's full list of services include printing, mailing, creative, personalized URLs, promotional items, SEO and social media.
About Hudson Robotics:
Hudson Robotics produces laboratory robotics instrumentation, software and systems for automating and accelerating Life Science research, such as drug discovery and genetic research.