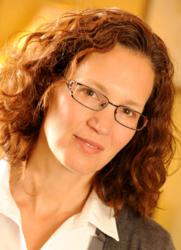 Milwaukee, Wis. (PRWEB) November 13, 2012
A University of Michigan professor and best-selling author, and a change management expert will keynote ASQ's Lean and Six Sigma Conference to be held March 4-5, 2013, in Phoenix.
Conference attendees will learn how their organizations can achieve results and extend achievements at the event, of which the theme is "Sustaining Results." More than 50 sessions will provide new and unique applications of lean and Six Sigma, examine the future of these methodologies and show how they can be applied to various industries.
Jeffrey K. Liker, Ph.D., professor at the University of Michigan, author and president of Liker Lean Advisors and Stacy Aaron, a partner at Change Guides LLC with more than 24 years' experience in change management, will be keynote speakers at the event.
Liker is a professor of industrial and operations engineering at the University of Michigan and has authored the best-selling book "The Toyota Way: 14 Management Principles from the World's Greatest Manufacturer." Liker also has authored or co-authored other books about Toyota, including three books published in 2011. Liker's articles and books have won 11 Shingo Prizes for operational excellence.
Aaron has spent the past seven years providing change management consulting and training to organizations in all industries. Aaron has co-authored "The Eight Constants of Change" and "The Change Management Pocket Guide," and has authored numerous articles and is cited as an expert in the field of organizational change. Prior to co-founding Change Guides LLC, in 2005, Aaron helped Deloitte Consulting shape its change-leadership practice.
The ASQ2013 Lean and Six Sigma Conference, to be held at the Pointe Hilton Tapatio Cliffs Resort, will offer other sessions led by experts in their fields, including "Risk Management as a Lean/Six Sigma Enabler," "The Lean Compass: Direction for Cultural Change," "Building a Sustainable Competitive Advantage: Learning with Lean," "Power Tools for Six Sigma," and "Putting Six Sigma to Work for Affordability."
The full program and session descriptions can be found at asq.org/conferences/six-sigma/program/index.html.
To register for the conference, visit asq.org/conferences/six-sigma/2013/conference-registration.html.
About ASQ
ASQ is a global community of people dedicated to quality who share the ideas and tools that make our world work better. With millions of individual and organizational members of the community in 150 countries, ASQ has the reputation and reach to bring together the diverse quality champions who are transforming the world's corporations, organizations and communities to meet tomorrow's critical challenges. ASQ is headquartered in Milwaukee, Wis., with national service centers in China, India and Mexico. Learn more about ASQ's members, mission, technologies and training at http://www.asq.org.