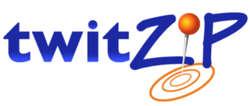 "Natural disasters like Hurricane Sandy bring to light a need for an alert system that stretches beyond television and radio," says Ryan Myers, CEO of TwitZIP.
Seattle, WA (PRWEB) November 14, 2012
In the wake of one of the largest hurricanes to hit the Northeastern region of the United States, Seattle-based social media company TwitZIP now provides an alternative way for families and communities to stay connected and informed as disasters strike and in the aftermath left behind.
TwitZIP is the first and only non-broadcast social media company to push emergency alerts from the Federal Emergency Management Association (FEMA). The company is also integrated with the National Weather Service and other reporting agencies to transmit time-sensitive, hyper-localized news through Twitter feeds.
With these partnerships, this free service keeps residents informed of breaking news about severe weather warnings, AMBER alerts, fire warnings, national security threats and more impacting their local area. Residents can sign-up to follow their own ZIP code on Twitter (i.e. @10001, @98001, @70820, @98117, etc.) or at TwitZIP.com.
"Natural disasters like Hurricane Sandy bring to light a need for an alert system that stretches beyond television and radio," says Ryan Myers, CEO of TwitZIP. "As the nation comes together to provide relief to residents across the Northeastern seaboard, TwitZIP is doing what it can to keep residents safe and connected by providing real-time, emergency news and information specific to their own neighborhood."
Additionally, TwitZIP unites communities by providing a means for residents, community organizations, and small businesses to spread the word on important happenings such as lost pets, local community events, neighborhood garage sales, school closures or local business promotions.
About TwitZIP
Based in Seattle, Wash., TwitZIP was created in Sept. 2008 to reintroduce the concept of "community" to neighborhoods across the country by delivering hyper-localized news, events, and emergency alert information to residents who follow regional ZIP code based Twitter feeds. In May 2012, TwitZIP integrated with the Federal Emergency Management Association (FEMA) to become the first non-broadcast media source to instantly report emergency information directly to residents of impacted communities. For more information, please visit http://www.TwitZIP.com.
Media Contact:
TwitZIP
(206) 486-4544
ryan(at)twitzip(dot)com
# # #