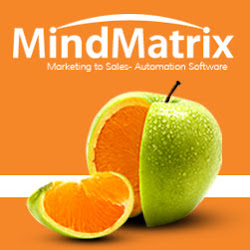 MindMatrix's CEO makes his radio debut
Pittsburgh, PA (PRWEB) November 15, 2012
MindMatrix's CEO, Harbinder Khera, made an appearance on TechVibe Radio on Saturday, November 3rd, 2012. The radio program was hosted by The Pittsburgh Technology Council's Audrey Russo and Jonathan Kersting. Harbinder spoke about how MindMatrix's marketing automation software can help businesses resolve the challenges related to poor sales-marketing alignment. He further explained how using AMP will enable marketing teams to pass only "ready-to-buy" leads to sales. Combined with this capacity is the powerful tool which enables sales teams to create personalized, high-impact sales collateral on their own, without any reliance on marketing.
Harbinder also touched upon the manner in which marketing has changed today and how businesses need to win the trust of their prospects first and pitch to them later. As a result, lead nurturing has become an integral part of the marketing process. AMP's lead nurturing tools are more sophisticated than its competitors- giving the user every possible option to design the perfect email campaign program. Harbinder also spoke about the way AMP works to decode the digital footprint of prospects to provide a business with useful information about their interests and buying profile through smart lead prospecting tools.
MindMatrix is headquartered in Pittsburgh's trendy Southside neighborhood, with offices overseas. Harbinder spoke about his early days in Pittsburgh as an entrepreneur and how MindMatrix has grown over that past 14 years, overcoming a variety of challenges including the dotcom bust and recession. The company now has over 300 employees spread across 2 continents.
TechVibe Radio is a weekly radio program produced by The Pittsburgh Technology Council which broadcasts on 104.7 FM News Talk every Saturday at Noon. Techvibe reaches listeners across all of southwestern Pennsylvania and parts of the tri-state area. The radio segment features local entrepreneurs, business leaders and stakeholders behind the Pittsburgh region's fast-moving technology industry.
Click here to Listen to the broadcast. To learn more about the Pittsburgh Technology Council, please visit http://www.PghTech.org. AMP is the perfect marketing automation solution for all companies. Please call 412-381-0230 to schedule a demo.