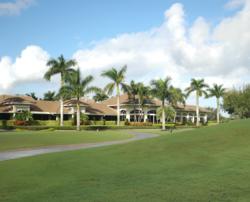 Boca Raton, FL (PRWEB) November 14, 2012
The exciting renovation plans at Bocaire Country Club are well underway. The significant capital improvement and strategic plans were created in order to enrich real estate values, the experiences of current members and provide amenities that compliment the lifestyles of new and prospective Bocaire members.
Since the announcement of the plans, during the summer of 2012, the private club in Boca Raton has seen a dramatic upswing in new memberships as it continues its transformation to enhance both the facilities and services.
Bocaire's plans includes clubhouse renovations, the addition of a resort style aquatic center, family recreation areas, basketball court and several outdoor dining venues. These improvements are expected to be completed in 2013.
"We are excited about the changes we're bringing to the club and pleased with the progress of the improvements," said Russell Carlson, General Manager. "Our superior level of service is really second to none, therefore our goals with the improvements are to create more social options and venues for our members and to keep in step with the most sought after amenities and programs available."
Upgraded amenities and impeccable services are attractive to prospective country club members purchasing real estate in private communities. The improvements being made will position the club to exceed the needs of the next generation of Bocaire and its members.