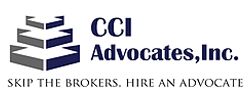 Purchase, NY (PRWEB) November 13, 2012
Corporate Care Insurance Advocates is committed to becoming an advocate for all of their clients; advocating for their clients means gaining an understanding of what the mission of their companies and organizations are all about and connecting their work as an insurance broker, with our clients' passions and goals to create a sustainable future for our professional and personal communities.
When asked about why he chose Covenant House to be the recipient of his fundraising efforts, Scott Primiano said, "Each time we do an event, we select a non-profit to raise money for. We are a passionate supporter of Covenant House's mission. Covenant House provides an invaluable service to homeless and disenfranchised youth. They provide hope and access to a future when there seems to be none. Without their work, I worry what would become of these kids."
Mr. Primiano and Corporate Care Insurance Advocates join the group of companies worldwide providing financial and volunteer support to organizations in their communities proving that corporate leadership in the community is a large part of what drives the sustainable goals of their companies.
To support Scott and Covenant House, you may donate here: http://bit.ly/PlENPe.
About the company:
CCI Advocates Inc. is a break-away team of insurance professionals who decided to modernize and personalize an antiquated industry. They've created a model that, upon meeting their clients, provides their team with a clear understanding of the clients' definition of value, company culture, operations, vision for the future, expectations of the clients' broker, challenges, goals, priorities, and specialty insurance needs. With this information, their team is well equipped to provide a detailed game plan that contains a customized service schedule outlining what they'll do, how they'll do it, when it will be done, and the impact they will have. For more information visit their website at http://www.cciadvocates.com.