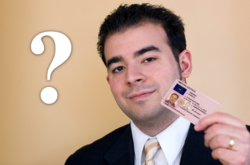 "Identity Laundering" using forged ID document is poised to be a major problem for online service providers.
(PRWEB) November 20, 2012
UK's Fraud Prevention Service (CIFAS Report: Identity Fraud Better Fought At "Identity Laundering" Point]) revealed that 83%(!) of all recorded identity frauds have been attempted or carried out online! As customer screening and enrollment are going online massively, identity fraud is poised to become a major threat not only to individuals but also to enterprises and public sector service providers. In regulated markets, online enrollment involves the examination and generation of customer record based on ID documents. But online enrollment means the service providers have only document snapshots and scans, often at borderline quality. These images are still primarily processed manually. This year, AU10TIX announced BOS- the solution to help sort out, authenticate and convert ID documents to workable digital records. This technology can also redefine operating efficiency and increase customer acquisition success rates.
The facts are alarming: 83% of all identity frauds recorded by UK's CIFAS in the first 9 months of 2012 have been attempted or carried out online. Online identity fraud is up from 71% at the same period in 2011, and 16 times more prevalent than any other identity fraud channel tracked. (See: http://www.cifas.org.uk/internet_fraudsters_method_choice). While identity fraud is typically reported with consumers in focus, experts say that the phenomena may be far more damaging when identity fraud is committed against enterprises and government services. Banks, financial services, telcos, gaming, and healthcare – these are some of the most exposed sectors to identity fraud.
Identity fraud is a well acknowledged resource-draining plague in banking, financial services, telecommunication, gaming, etc. It is also a well acknowledged threat among regulators. But online (both computers and mobile devices) has till recently remained an unmet challenge. AML/ATF regulations mandate that customer identity be verified and customer records be obtained using secure ID documents. In the online space, service providers do not see the actual ID document, but rather a snapshot or "home scan" of it. These images are produced by customers using devices such as smart-phones, office scanners. These images, often of problematic quality or simply unusable, are typically examined and processed manually by a "back-office army" that can get quite massive. Manual authentication and processing of large volumes of ID documents is not only expensive but also often slow and error-prone. But even if a document is in a perfect condition, a many individuals do not have adequate digital footprint to verify or screen their data against. In other words, "Identity Laundering" using forged ID document is posed to be a major problem for online service providers. What aggravates the problem is the fact that it is not only about fraud damages and failure to meet regulatory compliance – it is also about slow reaction time and growing overhead. The latters mean not just money but also loss of business to missed or aborted customer acquisitions. Obviously, there needs be a technology solution to help meet the challenge effectively and prevent operation bottle-necks and inefficiencies. That technology now exists.
AU10TIX BOS is a pioneering system designed to meet the needs of online service providers in markets where regulations mandate the authentication and obtaining of customer data from digital photos or scans of ID document. Such images can be produced by customers using common digital imagining devices such as smart-phone cameras, digital cameras, home or office scanners, webcams, etc. and submitted via email, send or upload. AU10TIX BOS is designed to handle ID document images taken at borderline quality and lighting conditions. The solution is equipped with new input screening filters, new "image optimization" algorithms, and new policy engines. With AU10TIX BOS in place, back-office work can be limited to handling only problem cases and delivering speedy decisions on an increasing volume of applications. AU10TIX BOS is already in use by service providers in various industries.
About AU10TIX
AU10TIX Limited, a fully owned subsidiary of ICTS International N.V, deals with the authentication and digitization of identifying documents, including: Passports, identity cards, driving licenses and other complementary identifying documents. The company specializes in implementing hardware & software based applications used for scanning, identifying and acquiring identity documents, authenticating them and their owners, in real-time. The company's products drastically reduce identity and document based fraud in organizations, reducing the costs associated with processing clients, improving compliance competence and effectiveness with related regulations, while making the sales and support operations more efficient. For more information, visit http://www.au10tix.com
About ICTS International N.V.
ICTS specializes in the development and implementation of innovative security concepts and solutions designed to meet the needs of a variety of industries, mainly aviation transportation, border control and sensitive facilities. ICTS International benefits from over two decades of expertise and international operational experience in transportation security, with a particular emphasis on high-risk environments, passenger processing transactions and the integration of security services to provide a comprehensive security solution. It also offers a wide variety of customized training programs, tailored procedures and a wide range of security consulting services. The company has developed and implemented unique technological solutions, based on its comprehensive approach to security, designed to enhance the level of security while accelerating the security check process. For more information, visit http://www.icts-int.com
This press release contains "forward-looking statements" within the meaning of the Private Securities Litigation Reform Act of 1995, regarding the Company's business strategy and future plans of operations. Forward-looking statements involve known and unknown risks and uncertainties, both general and specific to the matters discussed in this press release. These and other important factors, including those mentioned in various Securities and Exchange Commission filings made periodically by the Company, may cause the Company's actual results and performance to differ materially from the future results and performance expressed in or implied by such forward-looking statements. The forward-looking statements contained in this press release speak only as of the date hereof and the Company expressly disclaims any obligation to provide public updates, revisions or amendments to any forward-looking statements made herein to reflect changes in the Company's expectations or future events.
Contact:
AU10TIX
Ofer Friedman, Head of Marketing
Email: ofer.friedman@au10tix.com
Tel.: +972-50-4 71 71 50
ICTS International NV
Alon Raich
Email: mail@ictsinternational.com
Tel.: + 00-972-974-47770