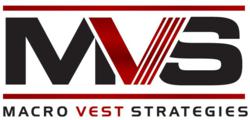 Darien, CT (PRWEB) November 13, 2012
In the letter, posted on the Darien-based Investment Firm's website, Mr. Olympitis points out that the US election did very little to resolve doubt over the "Fiscal Cliff". The Firm believes that the US will avoid going over the cliff, but not in a so-called "Grand Bargain", but rather in temporary measures that will do little for clarity moving into fiscal 2013.
The letter goes on to state that the latest round of QE has done little to inflate equity prices, while the firm still has major worries about Europe, seeing only EuroBonds or a German exit as a full solution to the crisis.
Corporate earnings growth and future valuations are also called into question, with the firm openly wondering whether cost-cutting and productivity are "maxed-out" without global economic growth.
The full text of the letter is available here: http://www.mvsfunds.com/uploads/MVS_2012_Forecast_4Q_PE_Update.pdf
MVS is a Connecticut based Investment Advisor and Family Office that invests in, develops and distributes alternative investments.
For more information, please visit: http://mvsfunds.com/
###
This report was prepared by MVS Management LLC and reflects the current opinion of the author. It is based upon sources and data believed to be accurate and reliable. Opinions and forward looking statements expressed are subject to change without notice. This information does not constitute a solicitation or an offer to buy or sell any security or advisory services. All information contained herein is for informational purposes only.