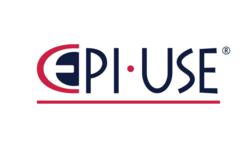 Atlanta, GA (PRWEB) November 13, 2012
EPI-USE and sovanta® are pleased to announce their new strategic alliance. Germany-based sovanta is known for its design-led business apps innovation. In this way it supports large and medium-sized companies in transforming the concept of business apps for smartphones, tablets and web browsers into sustained competitive advantages. By focusing primarily on users and business processes, the company designs apps that work-hand-in-hand with SAP standard products and, in this way, creates original, new generation business apps.
EPI-USE is a global systems integrator specializing in SAP HR and Payroll. It has been a trusted HCM development and services associate with SAP since 1995, and has recently become a SuccessFactors global implementation partner.
Paul Snyman, EPI-USE Global Lead Mobility, put the move in a nutshell, when he said, "They've got the mobile expertise in Central Europe and we've got the SAP HCM experience globally, so it's an excellent partnership."
Manuel Egger, sovanta Head HR Solutions, adds, "We are happy that customers now enjoy the best SAP HCM and Mobility expertise on a worldwide scale."
sovanta strengthens the international go to-market through the partnership, and EPI-USE is able to leverage the very latest, most up-to-date SAP mobility knowhow as well as the sovanta business app called sovanta iPeople®
Both sovanta and EPI-USE benefit through the interlocking of their individual strengths, and the initiative is a fine example of two complementary streams of expertise forging a powerful and unique place on the global business stage.