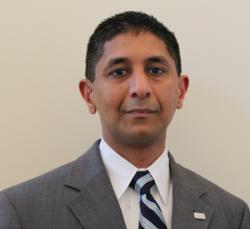 Tampa, FL (PRWEB) November 13, 2012
With SOC engagements being so new and complex, the AICPA will sponsor a post-conference webinar in response to the numerous questions of participants who attended the training schools. This will be a 50-minute webinar which will only be open to the original attendees, and they will be allowed to earn one CPE credit for their participation. The webinar will be facilitated by both Rick Zyczkiewicz and Michael Grant from the AICPA.
Among the questions to be addressed:

Do we need to use the 'SM' service mark behind SOCI 1/SOC 2 in our reports?
How is it enforced to keep clients from leaving logos on their website in excess of 1 year if they don't have another engagement?
When will the peer review checklist be coming out for SOC 2 engagements?
What credentials are recommended/required in performing SOC engagements (ex CISA)?
What industry or trade groups are recommended joining or attending conferences in order to develop client contacts for SOC engagements?
How do you go about determining or validating that a trust service principle and / or related criteria is not applicable for a SOC 2 engagement? How is that documented?
Any examples of a completed SOC 2 report that the experts are willing to share?
Chris Anderson co-presented at the June SOC School in Atlanta, and Neil Gonsalves co-presented at the July School in Chicago with Scott Price, Managing Director, A-lign CPAs.
About the Guest Speakers
Neil Gonsalves is a Director at A-lign with over 350 SAS 70/SSAE 16 audits of experience. Prior to joining A-lign, Neil was responsible for leading and managing one of the "Big 4" firm's SAS 70 practice within the Southeast area. Additionally, he played a significant role in building their SAS 70 practice in India. Neil's prior responsibilities included overseeing the completion of over 30 SAS 70 audits annually, assisting in developing the firm's SAS 70 audit methodology and training. Neil also served as a Quality Assurance Reviewer on a number of SAS 70s. Furthermore, he assisted in developing SAS 70 educational materials and led training of firm personnel at each of the area's offices. Neil has additional experience in financial and information systems auditing, governance, risk assessments, and controls implementation and Sarbanes-Oxley compliance. More recently Neil has been actively involved in working with clients to educate them and help them plan for the implementation of the new Global – ISAE 3402, Assurance Reports on Controls at a Third Party Service Organization and the US equivalent – Statement on Standards for Attestation Engagements (SSAE 16) Reporting on Controls at a Service Organization. Neil has provided professional services for multiple Global 1000, Fortune 500 and regional companies during the course of his career. http://www.aligncpa.com
Christine Anderson, CPA, CITP, Partner with Baker Tilly Virchow Krause, LLP, has been with the firm since 2007 and service as the Managing Partner of Assurance Services and the Financial Services Industry Leader. She has more than 20 years of experience working with financial services organizations, including leadership roles in finance, operations, compliance and project management. In 2011, she was elected to the firm's Executive Committee and, in 2012, Chris was named Managing Partner of Assurance Services. She is experienced in leading, developing and implementing strategic initiatives.