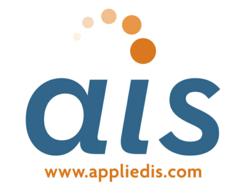 Reston, VA (PRWEB) November 13, 2012
Noted author Vishwas Lele's, "The App Economy: Coming to an Office™ Near You", explains how Apps for Office and SharePoint 13 will bring dramatic change to the way we work, every day. Available at Amazon.com, the book is for developers, power users, tinkerers and anyone interested in extending the out‐of‐box capabilities of Office and SharePoint.
The eBook presents App solutions for different scenarios, with perspectives from a cast of characters which includes a power user, a developer, an administrator, and an industry analyst. In these scenarios, the following questions will be answered:

Why are apps needed?
What nagging problems are they designed to solve?
What kinds of apps can we expect to see in the marketplace?
How will SharePoint apps be secured?
What are the various revenue models supported?
Would in-app purchases be allowed? What about ads?
What is the difference between a public app store and a corporate app catalog?
"I decided to write a story about friends and co-workers and their day-to-day productivity challenges," said Vishwas, "and how Office and SharePoint 13 - combined with the cloud – will change the way they all do business."