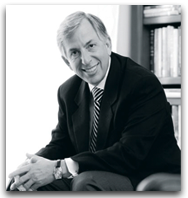 Balloon sinuplasty is a fairly new technique in sinus surgery in which balloons are used to dilate the sinus openings.
West Palm Beach, FL (PRWEB) November 13, 2012
Renowned Florida facial plastic surgeon and ENT specialist Dr. Michael Schwartz was pleased to be a presenter at the Annual Fall Meeting of the Florida Society of Otolaryngology – Head & Neck Surgery (FSO-HNS) and Florida Society of Facial Plastic and Reconstructive Surgery (FSFPRS) held at the Ritz-Carlton Beach Resort in Naples, Florida. Dr. Schwartz presented on October 20, 2012 on the topic "Adopting Balloon Sinuplasty for Office Use – Clinical and Economical Aspects". During his speech he discussed current concepts, rationale and evidence for balloon sinuplasty, as well as indications, patient selection and set-up for office sinuplasty.
Balloon sinuplasty is a fairly new technique in sinus surgery in which balloons are used to dilate the sinus openings. Compared to traditional sinus surgery, this technique preserves the natural sinus openings and involves less trauma to the surrounding tissue and a quicker recovery. Balloon sinuplasty can treat recurrent and chronic sinusitis, but patient selection is key as it is not appropriate for all patients. While initially performed in the hospital setting under general anesthesia., balloon sinuplasty is now being provided to eligible patients in the office setting under local anesthesia. As an in-office procedure, patients are able to return home the same day, get back to normal activities in as little as two days, and potentially lower their out-of-pocket expenses.
Dr. Michael Schwart z is double board certified in facial plastic and reconstructive surgery and otolaryngology / head and neck surgery. He performs a full array of facial plastic and reconstructive surgical procedures with particular expertise in nasal surgery, eyelid surgery, facelift, ear surgery, Botox and injectable fillers. He received his medical degree from Baylor College of Medicine and completed a general surgery residency at Beth Israel Medical Center in New York and an ENT Residency at Columbia Presbyterian Medical Center of Columbia University in New York. He is a Fellow of the American Academy of Facial Plastic and Reconstructive Surgery, the American Academy of Otolaryngology – Head and Neck Surgery, and the American College of Surgeons. He has been chosen as a Top Doc by Castle Connolly for the past five years and is regularly featured in New Beauty magazine. His patients return to him year after year for his exceptional skills and his compassionate patient care. He is located in West Palm Beach, Florida. To contact Dr. Schwartz or to learn more about balloon sinuplasty, call (561) 655-5562 or visit us online at http://www.palmbeachface.com/.