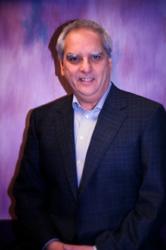 Rockville, MD (PRWEB) November 13, 2012
Dr. Steven N. Rice of the Advanced Laser Gum Surgery Institute of Washington improves patients' smiles with advanced gum grafting techniques. Traditional gum graft surgery for receding gums requires the removal of tissue from the roof of the patient's mouth or adjacent gums to attach in the low gum area. Alloderm is a dermal matrix that does not come from the patient, eliminating the need for surgery on the palate to harvest tissue for this gum disease treatment.
Gum disease affects millions of Americans and the advanced stages often result in receding gums and tooth loss. Gum grafting is a procedure that adds tissue to areas where the gums have receded and teeth are exposed. Dr. Rice uses Alloderm rather than tissue from the patient for this gum disease treatment procedure. This means that palatal surgery is not needed and a larger area of recession can be corrected in one treatment. The quality of the Alloderm is more consistent than the quality of tissue taken from a patient's mouth.
When receding gums allow the root of the tooth to be exposed, the tooth is in greater danger of becoming decayed and is more likely to become loose and fall out. When teeth are missing, the bone degenerates more quickly and additional teeth can become loose. Gum grafting raises the gum line, which not only provides a more aesthetically pleasing smile but also helps to protect the teeth.
Patients suffering from advanced stages of periodontal disease may find that their gums are beginning to recede. When this occurs, a gum disease treatment that is very successful is gum grafting. Protecting teeth that have become vulnerable is important to dental health. To learn more about this procedure and the Alloderm dermal matrix visit http://www.advancedgumsurgery.com.
Advanced Laser Gum Surgery Institute of Washington is a periodontal practice offering patients personalized dental care for Rockville, Maryland since 1981. Dr. Steven N. Rice received a Doctor of Dental Surgery degree from the University Of Maryland School Of Dentistry. He continued his education as a General Practice Resident in the United States Army, where he was awarded a Medal of Commendation. He studied periodontics at the Medical College of Georgia and was recognized as Diplomate of the American Board of Periodontology upon completion. Dr. Rice is part of one percent of dental professionals providing the most recent FDA cleared laser procedure for gum disease and periodontal treatment. To learn more about Advanced Laser Gum Surgery Institute of Washington and their dental services visit their website at http://www.advancedgumsurgery.com and call (240) 747-7355.