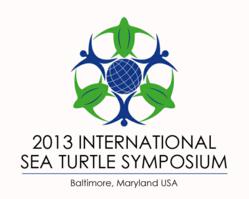 Baltimore, MD (PRWEB) November 15, 2012
Sea turtles, an ancient group of reptiles that survived the cataclysmic end of the dinosaurs, have been swimming in the oceans for over 100 million years. There were once millions of these ancient creatures, but today populations around the world are disappearing. The 33rd Annual Symposium on Sea Turtle Biology and Conservation will convene in Baltimore, MD, from February 2-8, 2013 and will draw 1,000 scientists and conservationists from 75 different countries to a common platform: sea turtle conservation.
Symposium keynote speaker Earl E. Possardt describes these annual gatherings as "a much needed tonic for our sea turtle community that strengthens our capacity to lead the global conservation effort for sea turtles with more resolve and resilience in the face of the daunting challenges that confront sea turtles throughout the world." With 35 years of conservation field experience with US Fish and Wildlife Service, Possardt will share conservation techniques and lessons learned in the recovery of sea turtles and protection their habitats in National Wildlife Refuges. As the current director of the Services International Sea Turtle Program, which has about 40 projects located in over 30 countries, Possardt will also discuss international connections in conservation.
In keeping with this year's theme "Connections," Symposium presentations will examine linkages and interactions between sea turtles, their habitats, and the human scientific, cultural, economic, and social endeavors that affect them. Presentations will explore connections between sea turtles on land and at sea, including the Chesapeake Bay, and both ancient and contemporary connections between people and turtles.
Scientists, conservationists and citizen scientists will also be "connecting" with Baltimore. Symposium participants will interact with Baltimore students via a live webcast to area schools, and Baltimore residents and visitors are invited to attend the Symposium's free Open House at the Baltimore Marriott Waterfront Hotel on February 5-7, 4pm - 7pm, to view posters, information about volunteer projects, and visit with an outstanding assortment of exhibitors and vendors.
The Annual Symposium on Sea Turtle Biology and Conservation, hosted by the International Sea Turtle Society (ISTS), is happy to connect and partner with Baltimore's National Aquarium. Their mission "to inspire the conservation of our world's aquatic treasures" aligns perfectly with the goals and topics of this meeting. The ISTS envisions a global network of diverse peoples, professions and cultures sharing knowledge, ideas and inspiration to ensure healthy sea turtle populations worldwide.
For more information and/or Symposium registration visit http://iconferences.seaturtle.org/.