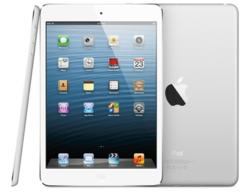 The contest is not only for attention and visitors at the IAAPA Expo but also so you can log in from anywhere and see profits of adding a bears2go system will bring to your theme park, zoo, aquarium & family entertainment center.
- Dennis Kalian
White Plains, NY (PRWEB) November 14, 2012
From November 12-16 Bears2Go.com will be attending the International Association of Amusement Parks and Attractions (IAAPA) Expo in Orlando, Florida at the Orange County Convention Center. While at the IAAPA Attractions Expo they will be displaying their latest products for all to see and enjoy.
While at the IAAPA Expo, Bears2Go.com will have a special contest giveaway for anyone who visits their booth 3415 and provides their business card. Another way for a contestant to win is by visiting their website Bears2Go.com and registers for an account. In order to qualify, the contestant must be a business or a not for profit with registered tax id numbers. To register visit booth 3415 and or create an online account today.
Bears2gGo.com is based in Long Island Ny and is the nation's premier provider of machines, Plush stuffed animals and un-stuffed animals, outfits and accessories for the stuff your own animal business segment.
Bears2Go.com systems can be found nationwide in well-known family entertainment centers, amusement parks and independent locations such as: Great Adventures theme parks, the Bronx and Columbus Zoos, Dollywood and Ripley's aquariums as well as many other family entertainment centers.
Bears2Go.com has been in business for ten years and the company has fared remarkably well even through the economic downturn in 2007.
The Bears2Go.com product line consists of stylish plush stuffed animals, un-stuffed animal skins, stuffed animal outfits and various accessories. Bears2Go.com makes every effort to stay on top of current market trends and carries specialty items. Bears2Go.com takes great pride in their unique product offerings as if they were going to their own family members .
If you are interested in contacting Bears2Go.com, they can be contacted via telephone at (516)755-2477 or via email by contacting Janine Eastman at Janine(at)bears2go(dot)com They can also receive mail at their address 405 Tarrytown Road, White Plains, NY 10607.