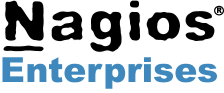 As the industry leader, Nagios has once again raised the bar in IT infrastructure monitoring with the release of XI 2012.
Saint Paul, Minnesota (PRWEB) November 14, 2012
Nagios Enterprises has launched the latest version of their award–winning monitoring solution - Nagios XI 2012. XI 2012 features numerous improvements over previous releases, including improved configuration management, system rollback, advanced visualizations, capacity planning, scheduling reporting, and pre-packaged addons.
Nagios XI 2012 delivers a more intuitive UI, improved configuration management, as well as the ability to 'rollback' to previous configurations. The new release comes pre-bundled with multiple monitoring wizards and other addons that make it easy for users to start monitoring their entire IT infrastructure quickly.
Additional features of Nagios XI 2012 include:
-Improved business process monitoring
-Bandwidth usage reporting
-Scheduled reports
-Improved auto-discovery
-Customizable management actions
-Rapid response mechanisms
-A mobile app for on-to-go management
Nagios XI 2012 is available in two editions – Standard and Enterprise. The Enterprise edition extends the capabilities of Nagios XI to include features that meet the needs of businesses with large IT environments. Capacity planning, scheduled reporting, bulk configuration management, audit logging, remote access, and more are included in the Enterprise edition.
The Bulk modification features simplify large configuration alterations by allowing administrators to apply changes to a large number of hosts with a few clicks of a mouse. Capacity planning reports provide organizations with the information needed to accurately forecast future hardware upgrades and budget requirements.
Nagios XI 2012 simplifies IT infrastructure monitoring, improves efficiency, and provides IT managers and administrators with increased visibility into their network environments and data centers.
As the industry leader, Nagios has once again raised the bar in IT infrastructure monitoring with the release of XI 2012.
For more information on Nagios XI 2012, visit:
http://www.nagios.com/
Nagios XI is the most cost effective and flexible monitoring solution available on the market. With multiple awards, an active worldwide community, and hundreds of addons and extensions, Nagios is the industry standard in IT infrastructure monitoring. Nagios provides critical monitoring and alerting for networks, systems, applications, metrics, and business processes. Nagios Enterprises is the official commercial arm of Nagios and provides value-added services, products, and solutions to clients worldwide.