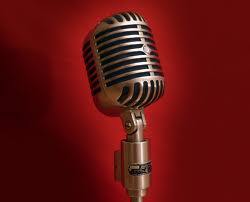 "The senior entertainment market is not on most people's radar. With this economy, it should be. Once it is, everyone will benefit."~ site founder Karen Raines.
Raleigh, NC (PRWEB) November 16, 2012
A nationwide entertainment website directory (http://www.seniorplaylist.com) that lists various forms of entertainment for seniors and whose primary target audience is the residential and care facility market for the elderly population is taking on the national unemployment crisis by making the public aware that they can be paid for entertaining seniors with their skills, one hour at a time.
The site's founder, Karen Raines, considers the site's potential impact on a foundering economy as being nearly as important to its mission as its primary purpose, which is to add variety to the entertainment options offered to residents of senior care and living facilities.
Through her website, Seniorplaylist.com, entertainers and providers of senior activities gain exposure to a market for their talent that pays, depending on the type of program offered and the facility's budget, anywhere from $25 to $250 for a one-hour-long performance or activity booked by Activity Directors of retirement homes, assisted living centers, nursing homes and the like as forms of senior entertainment. Leaders of such activities for seniors as arts and crafts occupy the low end of the spectrum (at $25-$60/hr.) but may also be reimbursed for the cost of supplies purchased. Some musical acts, magicians and other specialty variety acts typically command the highest rates, with everyone else (singers, singer/musicians, dancers, speakers/readers, exercise/yoga instructors, skill demonstrators, and others) earning, on average, $50 to $150 an hour.
Raines is quick to point out that the senior entertainment circuit offers an ideal solution for those with full-time jobs, odd schedules and other time commitments, by offering time slots for their program at virtually any time of day, every day, except mealtimes and bedtimes. "Entertainment and activities are held weekdays and weekends starting as early as 9:00 a.m. and ending as late as 8:00 p.m., basically all day except for lunch and dinner hours. So anyone who's available on weekday evenings, on weekends, or during daytime hours can provide entertainment for seniors and get paid for it. The fact that it also involves a nominal time commitment [the standard program length is one hour] is just icing on the cake."
Ms. Raines is hoping Activity Directors in senior facilities will join in her efforts to recruit seniors' entertainers and activity providers to Seniorplaylist.com in their local market so it can become for them as valuable a calendar-planning tool as it has been in North Carolina's 'Triangle' area (Raleigh/Durham/Chapel Hill) since the site's debut there in February 2012. Because it is a free resource for Activity Directors, the site derives its funding through listing fees that kick in once there are enough programs offered in a metropolitan market for active promotion to its local activity directors to begin. Until then, listings are free. A former Activities Professional herself, Ms. Raines is passionate about http://www.seniorplaylist.com four-fold benefits. "Not only does it bring added variety to senior entertainment and supplemental income to those who could use it, it helps Activity Directors and boosts local economies nationwide. It's a total win-win-win-win, if ever there was one!"