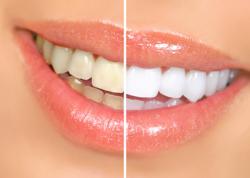 The subject of this week's show is "Looking your best for the holidays."
Columbus, Ohio (PRWEB) November 16, 2012
Abella Ultra-White will part of a television show airing on ABC 6 in the Columbus Ohio area. They will be part of a show called The Deal Detectives, airing Sunday, November 18, 2012 at 10:00 a.m. The subject of this week's show is "Looking your best for the holidays."
"We feel that this is a great fit for our business," said Bruce Deitrick owner of Abella Ultra-White. "The consumer may not think of teeth whitening when it comes to getting themselves ready for the holiday season," said Deitrick. "One reason is because of price. But once customers find out how affordable our services are I'm sure they will want to include us when it comes to looking their best.
Teeth whitening or bleaching is becoming more and more popular and is safe if done by dentists and/or whitening professionals. Abella Ultra-White uses a whitening gel that is made with organic, plant and mineral based ingredients.
About Abella Ultra-White, Advanced Teeth Whitening
Abella Ultra-White is a Columbus, Ohio teeth whitening company who provides an alternative to going to a dentist for safe and effective teeth whitening products and services. You can learn more about Abella Ultra-White on their website at http://www.AbellaUltraWhite.com.