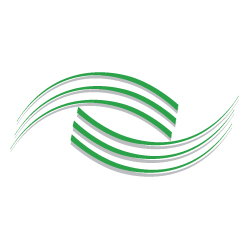 This level of feedback allows us to identify future opportunities to better serve Inflow customers.
Portland, Ore. (PRWEB) November 14, 2012
Inflow Communications, a leading provider of ShoreTel® VoIP business phone systems with integrated Unified Communications, has received the 2012 ShoreTel® Outstanding Customer Achievement Award recognizing Inflow for excellence in customer service and support.
This is the third year Inflow Communications has received this award, and results from an independently administered survey of current Inflow customers over the course of 2012. Inflow received overwhelmingly positive reviews from survey respondents who gave the VoIP provider a 98% overall satisfaction rating based on questions focusing on Inflow Communications level of customer service, consultation and technical support.
"Being recognized by ShoreTel® and our customers is a huge honor for us," says Travis Dillard, President of Inflow Communications. "This level of feedback doesn't just let us know how we're doing now; it also allows us to identify opportunities where we can provide better support for our customers in the future."
The respondents consisted of Inflow customers in Portland, Oregon; Seattle, Washington and the Greater San Francisco, California area who had a ShoreTel® VoIP phone system with Unified Communications integration installed since the beginning of 2012. Feedback was based on questions focused on Inflow's response times, technical competency, and the company's sales process.
"It is Inflow's unique combination of technical knowledge, customer service training and support that helps set us apart," notes Dillard. "We employ the most tier-3 ShoreTel support engineers in the area, so we don't just provide installation for our customers, we also offer strategic consultation and follow-up support packages that help companies choose the best Unified Communications system for today with an actionable plan to help their communications grow with them in the future."
About Inflow Communications
Inflow Communications, Inc. is a business phone system and video conferencing system provider with offices in Portland, Oregon; Seattle, Washington and the Greater San Francisco, California area. Inflow specializes in ShoreTel® VoIP business phone systems with Unified Communications integration and other business communication technology including network infrastructure and HD video conferencing. Visit Inflow online at to find testimonials, case studies, and industry-specific blog content.