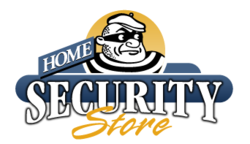 With the latest home surveillance technology from Home Security Store, the Johnson's are able to remotely monitor their household through surveillance footage viewable on their smartphones, tablets, laptops, and desktops.
Riverside, California (PRWEB) November 13, 2012
For every parent who has ever wondered what happens at home when they are away and leave a sitter in charge, Home Security Store offers a clue of what could happen in such an unmonitored situation. Through the e-retailer's first online commercial, viewers also learn that it is possible to monitor a household's activity with remote surveillance products sold at Home Security Store. Executive Producer Annie Blanco says the commercial will air as a True View Ad on YouTube and is estimated to have between 1,000 and 4,000 views daily.
As director Jared Nelson explains, "The commercial centers around the Johnson's, their home, the family babysitter, and their 5-year old daughter, Coco". With the latest home surveillance technology from Home Security Store, the Johnson's are able to remotely monitor their household through surveillance footage viewable on their smartphones, tablets, laptops, and desktops. "Such is precisely what they decide to do one night while away on a date. Using a smartphone to tune into their home's interior, the couple discovers that their babysitter has fallen asleep with headphones on and has left young Coco to entertain herself", explains Nelson.
What the Johnson's thought was going to be a relaxing date night quickly turns into a nightmare. The two are mortified as they peer into their home surveillance system and witness Coco climbing on countertops, turning on the oven and even going outside alone at night as the sleeping sitter is completely oblivious to Coco's actions or to the Johnson's trying to reach her by phone. Their romantic dinner rapidly descends into chaos as the two panicked parents race against time to get to their daughter. While the commercial's main message is that Coco's parents are able to keep an eye on her even while they are away. A second message is that they are also able to determine the babysitter's real-time job performance by remotely using a variety of different wireless devices.
Recent news reports highlighting abuse at the hands of a sitter or a nanny make Home Security Store's commercial quite timely. Viewers are able to see, firsthand, how simple, yet useful, home surveillance can actually be. The commercial shows the Johnson's watching events unfold via a smarthphone and a tablet from the restaurant, as well as from the road as they head home with an eye on Coco the entire time.
"If you've seen the film 'Paranormal Activity 2', 90% of the movie is actually depicted through the lens of a home security system. I took that inspiration and decided to shoot what happens in real-time instead of recovered footage because it translates well with the speed of today's life and technology," says Nelson who learned the trade of filmmaking at UC Riverside while working with Cinematographer Kevin Holder. Having previously teamed up to work together on the short film, "Paint Me An Expression", which won the Boise State Film Festival and was a semifinalist for the Student Academy Awards in 2012, Blanco adds that Holder and Nelson work well together.
With regards to working with the commercial's young star, 5-year old Coco, Nelson shares, "Coco is the most precious thing that I've ever seen. She's so full of energy and fun. I hope she never grows up. Working with a 5-year old with no acting experience was very tough-- the shyness along with time constraints; but once we convinced her that the shoot was supposed to be fun and 'play time', she got comfortable", said Nelson.
The director adds, "I just can't be thankful enough to everybody at Home Security Store who trusted me to get the job done. Handing off a budget and creative control to someone can't be easy, but I'm glad we are collectively satisfied with how well the commercial reflects the company. Although it is an advertisement, all film is to be enjoyed in some way, and I hope our customers feel the same way when they engage with it."
The commercial can be seen online as a pre-roll to industry-related videos and can also be seen on Home Security Store's YouTube channel.
About Home Security Store, Inc.
Home Security Store is the premiere online ecommerce website specializing in affordable DIY wireless and hardwired home alarms, security camera systems, fire protection, spy equipment, survival gear, and more. The company brings together highly-trained, professional technicians and a state-of-the-art product line to provide the most comprehensive security source found online. The company offers FREE and FAST shipping, plus FREE tech support. For more go to http://www.homesecuritystore.com.