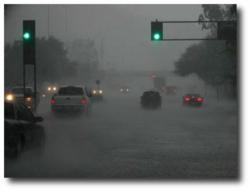 (PRWEB) November 15, 2012
5 Tips for safer winter driving.
Once again the leaves are falling. Cooler temperatures are in the forecast. Snow, rain, cloudy weather mixed with high winds likely. Roads are becoming slick or icy. Visibility is lower and foggy windshields are causing more stress on the daily commutes. There are ways to take some of the stress out of winter driving. A few of the southern states are spared the majority of difficulties of the winter season, yet it is always a good idea to follow these tips just in case.
1. Be prepared for hazardous weather conditions. Keep an extra set of gloves in the vehicle. Other items may include blankets, medical kit, flashlights, batteries, flares, tools, shovel, umbrellas, and automotive fluids such as extra oil, gasoline and water. For those drivers in areas of heavy snow and icy conditions, a small portable heater with fuel, dried food packets, dry clothing, flare gun, radio. A flat tire or engine failure can be just as hazardous as being stuck in a snow drift. Do not leave home if in doubt and don't mistakenly believe that other drivers will provide assistance.
2. Poor visibility is a real problem in winter months. Visibility can be affected by rain, snow or ice on the windshield. Windshield glass in generally poor condition or unclean will cause a driver to lose clear sight. Always keep the vehicles glass clean and repaired. An old windshield should be replaced once the wear becomes distracting. Replace the windshield wipers with good quality wipers every year. Check and replace all burned out light bulbs inside and outside the vehicle. If the car battery is getting old, then replace it now, do not delay.
3. Know the weather forecast. A driver must consider their abilities to handle the road conditions should bad weather be in the forecast. Is the driver experienced enough and the vehicle in proper condition to travel the roads should conditions turn sour. Over estimating the ability of the driver leads to many deaths and injuries every year on the nation's highways.
4. Maintain tires for better traction. Replace worn out and balding tires with all season tread designs. In northern states it may be advantageous to replace all season tires with snow tires until the spring. Keep inflation pressures to recommended manufacturers specifications. Keep an air gauge in the glove compartment.
5. Avoid snow drifts, icy roads, pooling water and slush. The driver's ability to recognize hazards is limited when the road is covered with snow, ice and water. Not only is the snow a hazard but what is hidden underneath the snow or water can be even more hazardous. Just imagine an open sink hole or block of concrete hidden in that innocent looking snow drift. Water will appear to have a smooth even surface that reflects light, yet it will be unknown as to how deep the water really is. Many have drowned trusting the road had not been washed away.
With the added reliability of the modern automobile the driver is lulled into believing that nothing can go wrong until the unthinkable happens. Be prepared for the coming months, don't delay. The prepared driver is the one who survives the unexpected. Additional tire information can be found at Tire Consultants Inc.