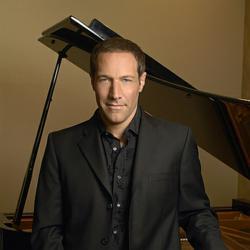 While you're choosing music, remember that your callers will appreciate end-of-year announcements, such as closings and change of hours announcements. You might have a seasonal offer or two to talk about as well.
Portage, Michigan (PRWEB) November 20, 2012
Easy On Hold helps savvy business marketers make the most of their holiday 2012 marketing efforts with custom telephone messages that help reduce hang ups, educate callers and sell more products and services. The international messaging on hold provider has negotiated the rights to offer 12 new Christmas songs by arranger and pianist Jim Brickman. Easy On Hold clients may choose Brickman's new selections to be edited with their custom marketing script for a professional recording that callers hear when placed on hold.
"Jim Brickman is known throughout the music and advertising industries for his hit songs and jingles," says Tim Brown, Easy On Hold founder. "When I found out that we could negotiate his songs for use with our music on hold productions, I was thrilled; he brings the perfect artistic touch to our professional recordings."
Brickman's best-known compositions include the chart-toppers "Valentine," "The Gift," "Love of My Life," "Simple Things" and "Peace." He's a frequent collaborator with artists such as Lady Antebellum, Martina McBride, Kenny Loggins, Michael W. Smith, Carly Simon, Herb Alpert, Collin Raye, Michael Bolton, Donny Osmond, and Olivia Newton-John.
Six of his albums have gone Gold and Platinum, he has 30 charted adult radio hits, and two Grammy nominations. He recently tied for most Number One albums on Billboard's New Age chart, and he currently holds four of its Top 10 spots. Brickman received top honors with two SESAC "Songwriter of the Year" awards, a Canadian Country Music Award and a Dove Award presented by the Gospel Music Association.
Easy On Hold provides a custom holiday music on hold recording for $199. Each production includes a 400-word script written to the client's satisfaction, along with professional voiceover talent and licensed music. Besides the Brickman selections, clients may choose from other songs in the Easy On Hold holiday music library. For $99, existing Easy On Hold clients may request that their current on hold production be re-packaged with new holiday music and season's greetings phrases.
"On hold messaging is a powerful tool year-round, but during the holidays, our holiday on hold telephone recordings sends an important marketing message that you care about the caller's music on hold experience and that you want to wish them the best in 2013," says Brown. "It's like an audio greeting card for your callers."
Brown also says that the holiday on hold message is an important tool for sharing holiday hours, ordering and delivery deadlines, and more to keep callers informed.
Easy On Hold was created in 1997 to provide an alternative to contract-only music on hold plans with affordable licensed, buy out, professionally crafted recordings that can be permanently owned by the customer and played for any period of time. Easy On Hold provides professional telephone recordings, music and on hold message productions,auto attendant, IVR, voicemail greetings, and web audio to thousands of companies throughout primarily the U.S. and Canada.