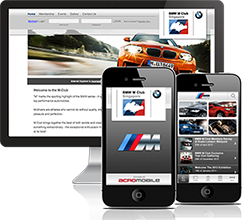 The mobile engagement suite for marketing, sales, and customer support.
Singapore (PRWEB) November 15, 2012
Acromobile announces availability of the first all-in-one mobile customer engagement management system. Acromobile SaaS solution enables businesses to improve customer experience, acquire new customers, build brand loyalty and provide mobile commerce. Major features include marketing, commerce, content management, customer service, social media, mobile web, native iOS & Android apps and analytics - all delivered with a mobile first design.
Acromobile delivers on the four pillars of mobile customer engagement: acquisition, loyalty, commerce and customer service; helping small, medium or large businesses by:
● leveraging the mobile channel to drive sales, improve targeting & conversion rates and increase customer loyalty
● rapidly deploying mobile engagement solutions and reduce total cost of ownership
● providing a closed loop mobile marketing and analytics system
● providing features that empower employees to collaborate and make key decisions
● enhancing customer loyalty by offering convenience, content, and access customer support resources on-the-go
BMW M-Club, one of the largest supercar membership clubs in Singapore, needed a platform that would help them easily recruit new members, publish & manage events, integrate with social sites, authenticate members, create public & private content and efficiently communicate with their membership base. Video customer example: BMW M-Club Singapore's Mobile Story
"Acromobile's system has made it simple for M-Club to attract new member sign ups, increase member retention and easily manage event creation, registrations and payments." said Frankco Shum, General Secretary of BMW M-Club Singapore, "The convenience of engaging our members through mobile means that there is much more active participation in our activities, which in turn means more membership renewals (which is also made easy because it can be done through mobile)"
"We are very excited about having BMW M-Club as a customer and delighted to see the value that they are deriving from implementing our products." said Jason Masciarelli, CEO of Acromobile, "The M-Club case study is a testimony to the robustness & functionality of Acromobile implemented in mobile enabled Member Management Systems."
Supporting Resources
● Acromobile Success Stories
● Acromobile Product Features
● Acromobile Blog
About Acromobile
Acromobile's products help small, medium & large enterprises rapidly deploy a mobile customer engagement management system. Engaging customers through mobile increases customer acquisition and loyalty, facilitates mobile commerce and provide contextual customer service based on users' preferences and behaviors. Companies such as Visa, MediaCorp, BMW, Singapore Press Holdings and Bank of China use Acromobile to engage their customers via the mobile channel. Acromobile supports over 30 languages in native iOS, Android, Mobile Web and Web. To find out more, visit us at http://www.acromobile.com/