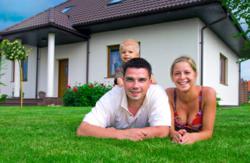 Americans should seek to preserve this amazing benefit
Dayton, OH (PRWEB) November 14, 2012
Ohio is an incredible land of real estate opportunity lately, with legalized gambling fueling demand for investment and income properties, fears of losing out on low property prices sparking an intensified level of buying activity from buyers that previously sat on the fence, falling unemployment rate, more jobs and ever fewer reported foreclosures. Who wouldn't take advantage of a good thing offered when most needed? One precious opportunity is the ability to buy homes in Ohio with no down payment.
The Rassmusen Report clearly demonstrates that 55% polled believe to protect the Nation's real estate market; 10-20% down payment is needed on each and every purchase, while 13% remain undecided. The health of the Real Estate and Housing Market is a huge factor in the economic health of the U.S., and this topic deserves more scrutiny.
As with VA Loans, the USDA Guaranteed Rural Housing Program allows a purchase and spares the buyer the considerable expense of a down payment. While many believe this is not good for a "as of yet still fragile" economy, there are perhaps things unconsidered by some and huge misconceptions by many.
Some feel that without the down payment, the role of ownership isn't taken as seriously, and banks aren't as secure without a more hefty initial investment on the buyer's part.
Let's look at the flip side of that coin.
First, USDA loans require a much higher credit score on average than FHA loans with 3.5% down. FHA 203k and 203b Streamline loan products are escrow repair loans as buyers aren't allowed to do the repairs themselves when the purchase is financed. On average, USDA Guaranteed Rural Housing Loans require a minimum 640 credit score, where some banks will lend down to a 580 for an FHA loan. Which sounds more responsible to you?
Secondly, these loans are only a viable option in designated areas and rural communities with populations under 25,000, with careful income to debt qualifications. Some mistakenly perceive buying a home with no money down akin to lining up at the welfare office for a handout. Rest assured that in reality, the buyer pays for the right of home ownership. They don't ask for a credit score, job history, 2 years of income taxes when one asks for food stamps.
Thirdly, home buying programs like these help move homes more quickly through the market. Less days on the market for a move in condition home also protects the value of the home and surrounding real estate as properties don't fall into horrible disrepair as seen with the majority of foreclosed homes. Having more homeowners and fewer renters in a neighborhood also props up and protects home values. It is also worth noting that more homeowners means more funds for local schools.
Lastly, if a home buyer is able to keep several thousands in their pocket, have a good credit score worthy of buying with no money down, that particular buyer is ahead of the game, being better prepared with savings in their account instead of living down to that last thin dime each month. Buying a home with no down payment provides a significantly smaller monthly housing payment than buying with an FHA 3.5% down payment as well, and buyers can even build equity faster if they choose so. Buyers that utilize no money down finance products are typically more secure financially and enjoy a good feeling in a shaky economy.
Knowing that more homeowners means a healthier U.S. economy, would getting rid of this ability be beneficial? Home Experts Realty values the ability to buy Ohio homes with no money down, here in the Buckeye State. Americans should seek to preserve this amazing benefit.