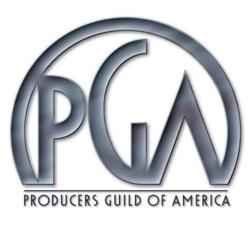 Los Angeles, CA (PRWEB) November 14, 2012
The Producers Guild of America (PGA) is pleased to announce the ten short films that will be shown as part of the 2nd Annual Debra Hill / Producers Guild Weekend Shorts Contest screening held in association with NewFilmmakers LA Film Festival on Friday, November 16 at Sunset Gower Studios. The screening and awards will be hosted by Producers Guild of America National Executive Director Vance Van Petten with a cocktail reception to follow.
The Debra Hill / Producers Guild Weekend Shorts Contest was established to help support talented and emerging producers through the Producers Guild's Debra Hill Fellowship bringing the inspirational spirit of Debra Hill's life and work to new generations of storytellers. The winning entries successfully incorporated specific setting, themes and elements provided at the beginning of the two-day production weekend.
The ten short films that will be screened at this LA Film Festival event include:
A Grail of Two Idiots – Presented by Schwartzy & Pagana, produced by Tiffany DeMarco, Bailey Borders, directed by Orson Spielcock, III and written by Robert Beaucage and Schwartzy & Pagana
Almost A Mountain – Produced by Joseph Castanho, directed by Duane Trammell and written by Duane Trammell & Robyn Sarvis with Jeff Krebs & Joseph Castanho
Bad Wolf – Produced by Soyoung Jung, directed by Kalman Apple and written by Mark Parsons
Change to Spare – Produced and directed by Bobby Grubic and written by Michael D'Orazio
Check Mate – Produced by Kim Murray, directed by Samad Banks and written by Samad Banks, Sam Espinoza & Andrea D. McGee
Finding Dee Dee – Produced by Jen Ralston, Kaley Davis, Dani Leone, Ray Halliday & Elise Cannon, directed by Jen Ralston and written by Jen Ralston & L.E. Leone
Hat Trick – Produced by Greg Nichols, Rachel Wilson & Shawn Green, directed by Greg Nichols and story by Shawn Green, Rachel Wilson & Greg Nichols
Rock Bottom – Produced and directed by Carl Hansen and written by Clay Lapari & Carl Hansen
The Mending – Produced by Colin Peter Campbell & Matt Ima, directed by Colin Peter Campbell and written by John Sylvain
Voo Doo The Right Thing – Produced by Christin Mizzelle & Bryan Nest, directed by Ethan Cushing and written by Arthur Tiersky
Beginning at 7:30 p.m., this LA Film Festival event will screen the top ten short films and present prizes to the 1st, 2nd and 3rd place winners. The top three winners will receive gift certificates for rentals and services from top industry companies including Panavision, Universal Studios, GDC Digital Services, Cinelease, Quixote, Alternative Rentals Digital Cinema, EVS, Movie Magic and Studio System. Each winner will also be the beneficiary of a mentorship from celebrated PGA members David Friendly, Gary Goetzman or Erin O'Malley.
The films were judged by producers Bruce Cohen, Gale Anne Hurd, Paul Reubens, Stacey Sher and Cathleen Summers.
Event sponsors include Karl Strauss Brewing Co., Kinky Vodka, ATS Audio Video,
Revelry Event Designers, Diageo Chateau & Estate Wines, Mole-Richardson Co., Prestige Wine Group, Opulent Vodka, UPrinting.com, American Entertainment Insurance, and Flowers in Beverly Hills.
To purchase tickets to the event, please click here: http://www.newfilmmakersla.com/programs/2012/debra-hill-producers-guild-awards-presentation.html
About the Producers Guild of America
The Producers Guild of America is the non-profit trade group that represents, protects and promotes the interests of all members of the producing team in film, television and new media. The Producers Guild has more than 5,300 members who work together to protect and improve their careers, the industry and community by providing members with employment opportunities, seeking to expand health benefits, promoting fair and impartial standards for the awarding of producing credits, as well as other education and advocacy efforts such as encouraging sustainable production practices. Visit http://www.producersguild.org for more information.
About NewFilmmakers Los Angeles
NewFilmmakers Los Angeles (NFMLA) is a non-profit 501(c)(3) organization designed to showcase innovative works by emerging filmmakers from around the world, providing the Los Angeles community of entertainment professionals and film goers with a constant surge of monthly screening events. NewFilmmakers LA Film Festival is committed to providing a forum where filmmakers can be recognized for their contributions, have open audience discussions about their projects and connect with industry professionals for insight on distribution, production, acquisition and representation.