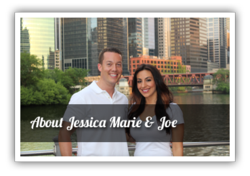 The Lifestyle Program
Chicago, IL (PRWEB) November 14, 2012
Chicago based health and wellness company CHEW owner tells her own story of healing and success with what the company calls The Lifestyle Program.
CHEW started the program called The Lifestyle Program after owner Jessica battled her own health issues, specifically, lung cancer. As of March 7, Jessica's biopsy and pathology showed that the cancer was in fact malignant. A week later the diagnosis flipped, stage 4 lung cancer.
Read more at http://www.jmchews.com/whats-chew and find out all available natural healing and corporate wellness programs
About CHEW
CHEW (Complete Health Education and Wellness) was founded by Jessica Marie, a Certified Health Coach and Healthy Living Expert. Providing holistic health and wellness for individuals since 2007, Jessica Marie strives to give people healthy lifestyles whether they are at home or in the workplace. CHEW offers health programs, interactive workshops, and Chicago Food, Fitness & Fun Tours for individuals and corporations.
For more information about CHEW, call the company at 773-717-2439(CHEW) or visit the website at http://www.jmchews.com.