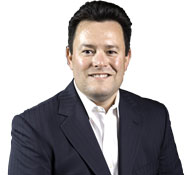 Innovative solutions that adapt to changing needs must be backed by excellent service delivery.
Addison, Ill. (PRWEB) November 14, 2012
ITsavvy, formerly B2B Computer Products, has four great tips for companies that are thinking about managed print services (including the company's branded savvyPrint), but don't know where to start.
Al Drnec, ITsavvy's Director of Sales, Managed Services & Cloud Solutions, has spent most of his career in consultative and solution sales that are focused on increasing clients' ROI, reducing total cost of ownership and improving business efficiency. "These are all imperatives for delivering premium managed print services," he said. "Beyond this, there are four basic considerations for selecting a managed print service provider."
1. Choose a company that has innovative solutions that adapt to a business's evolving needs. Look for a company that offers ongoing support, consultation and recommendations that accommodate clients' changing business needs.
2. Choose a company that can provide a complete solution. Look for a provider with end-to-end hardware and service that creates one point of accountability; a close working relationship with clients; and vendor neutrality. This gives clients more choices and supports diverse print environments.
3. Choose a company that offers best-in-class service delivery. Look for an experienced staff; strong operational processes and procedures; and national coverage through a network of certified partnerships and technicians.
4. Choose a company that offers automated consumable replacement and has a recycling program. Look for a recycling program that allows clients to help the environment with minimum inconvenience. This sets up immediate client efficiencies "set it and forget it" while providing convenience and support of company "green" initiatives.
Drnec said that the four considerations are equally important since they are all necessary for an optimal client experience. For example, no managed print service is a complete solution unless it has a recycling program. Similarly, innovative solutions that adapt to changing needs must be backed by excellent service delivery.
Drnec added, "What we see most often from competitors is lack of support, execution and follow-through; selling equipment to clients that they don't really need; and making recommendations that unnecessarily increase their clients' capital expenditures and total cost of ownership."
ITsavvy's savvyPrint managed print service offers something that almost no other provider does: a guaranteed response time vs. the average response time that most other service providers offer. "This means we will be there within an exact window," Drnec said.
ITsavvy savvyPrint clients are continually impressed by their employees' efficiency and productivity gains. Critical staff members are no longer wasting valuable time that could be spent on more critical initiatives than doing routine printer maintenance and troubleshooting repairs. Other benefits they like are the proactive maintenance (which dramatically decreases printer downtime), cost containment and control.
"An industry leading managed print service, like savvyPrint, will save clients a lot of money," Drnec said, "Our clients report they are saving an average of 25%-35% because of (among other things) reduced toner costs, increased system efficiency, and zero employee time wasted on attending to print issues."
ITsavvy, formerly B2B Computer Products, one of the fastest growing companies of its type in the U.S., is a recognized leader in tailored end-to-end IT product and service solutions. ITsavvy built its reputation as a value-added reseller with industry-leading product availability; design and implementation, customer support and delivery speed through 46 distribution centers across the U.S. The company's new user-friendly website provides 100s of concise, leading-edge IT decision-making resources, including an e-commerce site with real- time pricing and availability. ITsavvy is headquartered in Addison, Ill., with offices in Chicago's Loop; Davenport, Iowa; Walnut Creek, Calif.; and Beavercreek, Ohio. Call 1-855-ITsavvy (1-855-487-2889), email: info(at)ITsavvy(dot)com, visit: http://www.ITsavvy.com/
###
Visit ITsavvy's Media Center at: http://www.ITsavvy.com/about/media-center/
About ITsavvy http://www.ITsavvy.com/
ITsavvy, formerly B2B Computer Products, was founded in 2004 by industry experts Mike Theriault and Chris Kurpeikis. The company has grown from a Midwest start-up to a national, award-winning leader in IT products and services. Mike and Chris conceived of ITsavvy after becoming convinced they could significantly outdo competitors in a number of areas including customer service. By combining a comprehensive value-added reseller business with an industry-leading array of services through its Advanced Solutions Group, ITsavvy is quickly becoming the benchmark for integrated IT products and advanced solutions.
Media Contact: Jean Van Rensselar, Smart PR Communications Jean(at)SmartPRCommunications(dot)com /630-363-8081
ITsavvy™ is a trademark of B2B Industries. All other company and product names may be trademarks of respective companies with which they are associated.