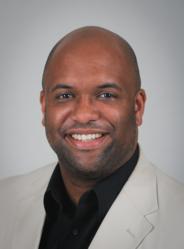 Drums are an ancient form of communication. There is a certain power felt and shared when playing a drum.
Washington, D.C. (PRWEB) November 14, 2012
Mike Veny, professional drummer and mental health speaker will be presenting at the National Federation of Families for Children's Mental Health (NFFCMH) Conference.
For 23 years, the NFFCMH conference helps families with advocacy, leadership and transformation, all while empowering them with the skills necessary to succeed in life. This year, the event showcases several mental health speakers and will have Elizabeth Smart speaking as well.
Mike recently presented at the Families Together New York State Annual Conference. This opportunity marked for him an entrance into the world of mental health speaking engagements at conferences all throughout the United States of America. "The highlight of the conference was meeting so many children who were like me and parents who had children like me. This became clear at the end of my workshop after the applause. People came up to meet me with hugs instead of handshakes. I remember lots of tears and conversations about hope," said Veny.
This represents Veny's first venture into the world of motivational speaking and his career is gaining some powerful momentum. He is already an accomplished corporate drumming facilitator. His workshop for businesses and organizations include drums, an idea which initially may sound strange, but wins people over every time. "Companies are skeptical at first, but once the drums come out and everyone begins to have a good time, the whole situation changes for the better. Once the barrier is broken, there is a real chance for communication. My drums help with that," continued Veny.
The National Federation of Familes conference focus this year is on Youth Empowerment and expanding excellence to children. Veny is a perfect fit for this incredible event. Veny's unique and entertaining methods of incorporating drums and drumming into his speaking engagements allow for participants the opportunity to express themselves via a drum.
"Drums are an ancient form of communication. There is a certain power felt and shared when playing a drum. The attendees during the lunch session will learn exactly how drums will help improve not only communication but also other facets of their lives as well," Veny said.
Veny's unique style of combining drumming and speaking mean a conference to remember. Additionally, those who are in attendance at Veny's session will have an opportunity to win a free drum from Toca Percussion, an official sponsor of Mike Veny.