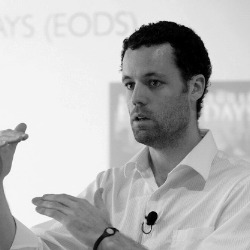 This course is a no-brainer for any online entrepreneur who wants to build a highly-profitable online business.
Scottsdale, AZ (PRWEB) November 14, 2012
A new Profit Hacks bonus package has been released by StrategicProfitsFormula.com to maximize the return on investment for those who are investing in Profit Hacks, which is designed to show online business owners how to create massive amounts of products, content and marketing while working up to 90% less by using strategic business shortcuts.
The bonuses can be found at http://StrategicProfitsFormula.com
Profit Hacks promises to help online entrepreneurs work up to 90% less while improving profits by up to 300%. That may seem like a far-fetched promise until one discovers who is behind the new strategic productivity course.
The Profit Hacks course is the product of Rich Schefren, known as the #1 Online Business Strategy Coach, and Pete Williams, a serial entrepreneur known as the "Australian Richard Branson" and was created by Williams out of necessity to allow him to run four businesses while training for the Iron Man Competition.
Schefren coached his first group of coaching clients to increase their profits by $183 million dollars in the first year of his Strategic Profits coaching program. Schefren has created at least three multi-million dollar companies.
"If you feel like you are working too hard for the results you are getting, if you are consuming lots of information but not creating enough products, or if you are going to bed at night knowing you could be doing more if you just had more time, then Profit Hacks may just be the answer." said Ayers of StrategicProfitsFormula.com
Here's what customers are saying about the Profit Hacks course:
"I think Profit Hacks payed for itself 3 times over in the first three weeks." - Maggie Bergman
"Profit Hacks has allowed me to take my strategic objectives and deploy them in the marketplace immediately." - David Newman
Those interested in the Profit Hacks Bonus should visit http://StrategicProfitsFormula.com
Strategic Profits Formula is dedicated to providing high-quality and unbiased reviews, tutorials and business automation tips to online entrepreneurs and business owners who want to work less while increasing revenues.