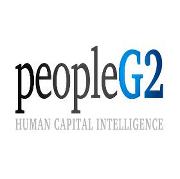 One bad hiring decision can impact the immediate and long term future of a company
Anaheim Hills, CA (PRWEB) November 14, 2012
As the saying goes, one bad apple spoils the bunch. The same can be said for a bad hiring decision. One bad hiring decision can impact the immediate and long term future of a company. It can adversely affect the productivity, engagement and retention of even the very best hires. When it comes to making a quality hiring decision, taking the time to learn about the applicant via an employment screening from PeopleG2 is a worthwhile avenue to take so that the decision can be made with as much knowledge up front about an applicant as possible. Receiving the resume and being impressed by the overall qualifications is one thing. Conducting an employment screening to back up the stated qualifications is the safest route to go if you want to keep your company moving forward.
PeopleG2 believes in a "No Stone Left Unturned" process. Companies that use their employment screening services find that have the time to focus on the more complex human capital management and strategic talent management issues, while PeopleG2 focuses on helping mitigate the issues that could arise. These can include productivity problems, legal exposures or potential reputation damage. PeopleG2 puts their client's minds at ease, and provides quality results in a timely and efficient manner.
In addition to the industry leading "No Stone Left Unturned" screening process, PeopleG2's employment screening delivery model is client-centered, consultative, custom and comprehensive. They recognize that every companies needs are different when it comes to background checks. Their client centered approach ensures that every employment screening package is established with the client in mind. People G2 steers away from "cookie cutter" solutions, and offers all of its clients a sales team dedicated to ensuring that what the client wants, the client gets. They also recognize needs might change over time, and are ready to meet the challenge along with their clients to ensure their every employment screening need is met.
To assist clients and prospective clients in understanding the need for employment screening and what PeopleG2 has to offer that sets it apart from others in the industry, a video has been created, which will provide much needed insight to hiring managers and key decision makers. The video can be found on their website, http://www.peopleg2.com. PeopleG2 encourages managers to take the time to watch this informative video, and learn how PeopleG2 offers the elements of human judgment, oversight and proactive customer advocacy, rather than simply providing a database driven result.