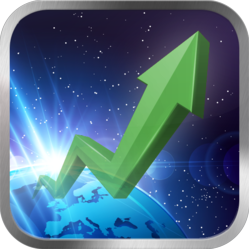 (PRWEB) November 14, 2012
Portfolio mobile for iPad, iPhone and Mac have been updated with bug fixes and support for transaction notes. Users can now add custom notes to every trade for additional insight into past and present investments. Mac and iPad platforms also offer the ability to generate reports that filter using custom tags entered into transaction notes.
With the recent launch of Portfolio mobile Lite for iPad, there are now free options available on Android, iPad, iPhone and Mac platforms. Interested users can preview the entire feature set for a limited time at no cost and upgrade to a paid version at any time. Upgrading is a seamless process with the help of free backup and syncing offered by Portfolio mobile.
The iPad app has been redesigned to create an easier learning curve for new users. Options that were previously buried in settings views are now in plain site and users can easily flip between organization styles including: lists, heatmaps and distribution charts. Stock, option, bond, and cash positions are now always available just a touch away.
Portfolio mobile is the only cross-platform stock tracking application, supporting Android, iPad, iPhone, Mac. The software suite provides the more comprehensive set of tools found in any application including:

Support for multiple portfolios
Support for trading in multiple currencies
Portfolio performance comparison and charting
Technical charting
Reporting (Mac / iPad versions)
PUSH-based price alerts (iPad / iPhone versions) (Subscription)
Market scanning (Subscription)
Broker integration using Open Financial Exchange (OFX)
Web-based management and backup
Minimum Device Requirements:

Android 2.1
iOS 4.3
Mac OS X 10.6
Pricing and Availability:
Portfolio mobile for Android is free and available exclusively on Google Play. Portfolio mobile for iPhone is $0.99 USD (or equivalent amount in other currencies). Portfolio mobile for iPhone Pro is $19.99 USD (or equivalent amount in other currencies). Portfolio mobile for iPad is $19.99 USD (or equivalent amount in other currencies). Portfolio mobile for Mac is $24.99 USD (or equivalent amount in other currencies). The Android version is available worldwide exclusively on Google Play. iPad and iPhone versions are available worldwide exclusively through the App Store in the Finance Category. The Mac version is available worldwide in the App Store and at portfoliomobile.com.
Bare Reef LCC was founded in 2006 by Greg Hoover to provide customer-driven applications for investors of all backgrounds. Bare Reef develops desktop applications, web-based services and mobile apps for a variety of platforms. Its flagship product, Portfolio mobile (previously StockTrac), comprises a line of mobile and desktop apps that boast an unparalleled feature set and the most responsive support. For further information, review licenses, or to schedule interviews, please contact Bare Reef President Greg Hoover. Copyright (C) 2012 Bare Reef LLC. All Rights Reserved. Apple, the Apple logo, iPhone, iPod and iPad are registered trademarks of Apple Inc. in the U.S. and /or other countries.
Greg Hoover
President
ghoover(at)barereef(dot)com